"MrBeast Burger": Good Food for a Good Cause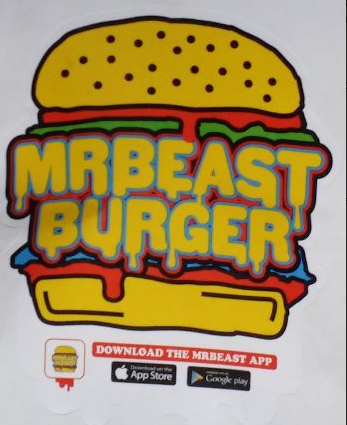 On December 19, Jimmy Donaldson, better known as Mr. Beast, launched a nationwide restaurant chain entitled "MrBeast Burger." After posting a Youtube video of himself giving away cash prizes and free food at one of the locations, he proceeded to open 300 more locations that same day.
True to his reputation, Donaldson made it so that each purchase helps provide a meal to a family suffering from food insecurity. The MrBeast Burger business model also supports local businesses since the franchise operates out of existing restaurants' kitchens rather than separate buildings. All orders are made through delivery apps or the official "MrBeast Burger" app.
Within the first few weeks of opening, I was able to order a meal from the "MrBeast Burger" located in Town Center. Though some items are on the more expensive side, the food was worth it.
Their chicken sandwich combo was definitely up-to-par with other fast-food giants such as Wendy's or McDonald's. However, the seasoned fries alone were worth placing another order. While I ate only one meal, I'd absolutely return to try their more unique options such as an inverted grilled cheese sandwich or a burger with fries as a topping rather than a side. Sadly, our location had limited soft drinks, but the quality of food made up for it.
Overall, Donaldson's virtual take on the fast-food industry has proven a success as people across the country are lining up for "MrBeast Burger." Even if customers aren't over enthused by the food, the profits still go toward a good cause.