"Queer Eye: We're In Japan!" Presents New Perspectives

If you had the chance to have five men — each experienced in the fields of food, culture, fashion, design, and grooming — give your style, attitude, and home a makeover, would you take it? What if they were open members of the LGBTQ+ community?
Hopefully, your answer to both of those questions was yes, because that's exactly what the Netflix Original series "Queer Eye" is all about. Antoni Porowski, Tan France, Karamo Brown, Bobby Berk, and Jonathan Van Ness are the stars of this real-life makeover series.
In each episode, the stars meet a new person who was nominated by a friend or family member. The stars get to meet the nominee, find out what needs to be changed about their life, and then proceed to give a makeover to allow for more creativity in the wardrobe and diet, more comfort in the home, and a more positive and proud mindset about themselves.
I would rate this series five out of five stars because of how close LGBTQ+ issues are to my heart, how radically the stars make positive changes, and the smooth way the producers were able to translate the Japanese speakers.
The issue of LGBTQ+ rights is very close to my heart because of how members of the community have been treated in the past. I find it very important to normalize the lives of LGBTQ+ people, and this show does a wonderful job. 
This heartwarming series struck me with particular power because of how radically the stars could change the nominee's viewpoints. I have personally struggled in the past with a negative outlook on life, and to see other people's negative outlooks being changed brings me joy. 
On the more technical aspect of the show, I would say that the producers did a wonderful job of the subtitles that appear when a nominee is speaking in Japanese, as well as smoothly translating Japanese into those subtitles. 
I have no negative reviews of the series, and I  would strongly recommend it to anyone who struggles with being proud or even just wants to watch a show about other people becoming more proud and comfortable with themselves. 
About the Contributor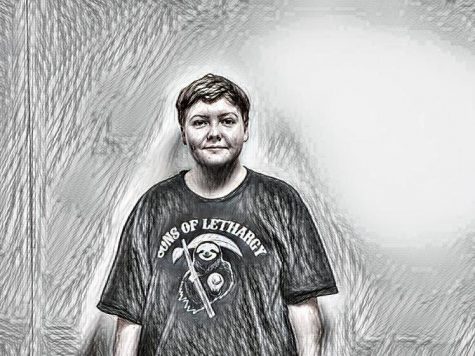 Jack Shupe, Staff Writer
My name is Jack Shupe. I am in the 10th grade and school is very important to me. My favorite classes are math and science but I am also very creative....