Ready, Set, Go! Teacher by Day. Pilot by Night.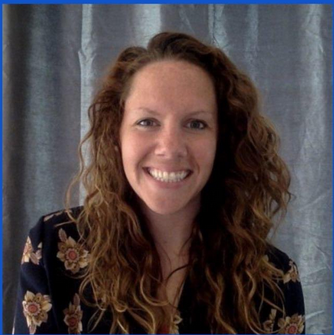 Many teachers have an unheard of life outside of school. Katelyn Ready, the newest Algebra II teacher, took the time to share hers. Before teaching at Kempsville High School, Ready lived in Japan for three years with her husband, 10-year-old son, and 21-month-old daughter.
"The Japanese culture is amazing… and I never wanted to leave," she said.
Naturally, she has picked up some Japanese along the way, and her family often still speaks it within their home. Outside of Japan, she also traveled to Taiwan, France, New Zealand, Italy, Bali, and many other countries. Her favorite trips have been to New Zealand and Belgium due to the beautiful scenery and lovely people she met along the way.
Surprisingly, Ready wasn't always the biggest fan of math. She loathed math up until she took Algebra II/Trigonometry, her favorite subject. Before leaving for Japan, Ready taught courses ranging from Pre-Algebra to IB math at Green Run Collegiate and in North Carolina. Her views of math tend to be a bit untraditional, and she believes that everyone has the capability to excel in math.
"I don't believe that there's a math person and a non math person," said Ready. "I believe that everyone has the potential to learn math, and I really try to enforce that in my classroom as much as possible."
Prior to becoming a math teacher, Ready explored options of becoming a pilot for the military. Her love for flying came from her many trips as a child, and while sitting on the runway one day, she remembered thinking, "[It] would be so cool to actually fly this plane!"
While in high school, she had goals of obtaining her private pilot's license. Ready worked in a Hampton Roads airport, where she earned her license, while also attending Green Run High School. Although her career interests changed, she still flew throughout college and even while she was in Okinawa, Japan. Once Ready gets some free time, she hopes to renew her license so she can pick up flying again.
When she's not flying high in blue skies, Ready runs, often alongside her 21-month-old daughter. Running has allowed her to stay at peace during these unprecedented times and is something that she thoroughly enjoys. In the month of April alone, she ran 100 miles and often runs in half marathon races when she has the chance.
If Ready could go back and share something with her younger self, she would say, "There is so much world outside of high school. [It] seems so big, but life doesn't start when high school ends. There is a whole world that you're essentially preparing yourself for."
About the Contributor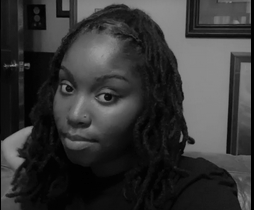 Julatte Hillman, Staff Writer


Hello, my name is Julatte Hillman and I am a junior in Kempsville's EBA Academy. Outside of the newspaper, I am Vice President of the Black Student...