Senior Photos Teach Body Positivity While Introducing Students to Modeling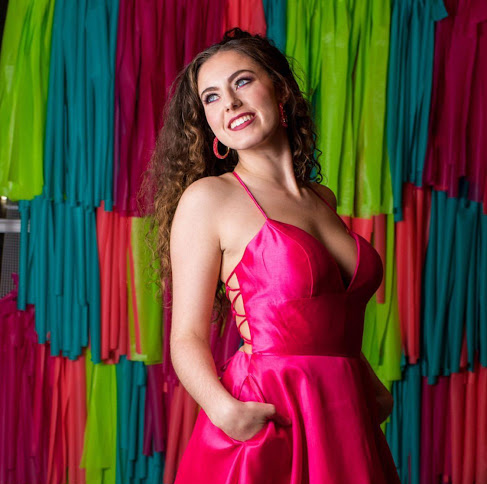 It was the start of their senior year, and seniors Elena Diaz, Sydney Evertsen, and Ryle Lancaster chose photographer Dan Trevino to do their senior photos, commemorating their last year as high schoolers before graduating. Because all of them were from Kempsville High School, Trevino decided to do a joint photo shoot, showcasing their natural beauty as they represented Kempsville's class of 2020. 
"So, it was the 2020 senior models. You fill out an application, he goes through, and he selects girls from every school. We had three that were chosen," said Diaz, explaining how the process to be a model for Trevino went. "Each of us [was] allowed to bring a friend to the group shoot, so we went to First Landing park, and we did a beach shoot called, 'Trash the Dress.'"
Diaz described how it felt being photographed in water while wearing formal black dresses. "At first it was weird because we had never done this; never been in the ocean with a dress on, and then we just started playing around with each other; tossing each other off of the floaties. We were like, 'this dress is sticking to my skin,' so it was like you'd move around and step on crabs and fish would glide through our legs. It was so weird."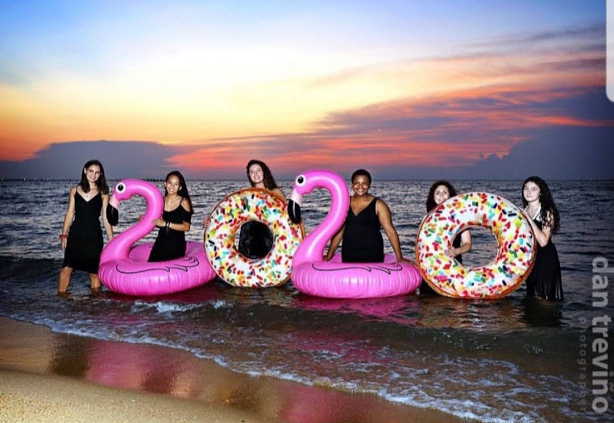 "I enjoyed it because I've known Dan for a while," said Diaz. "My sister was part of his senior models in 2016. I don't think I would ever do modeling unless it was with Dan because I don't want that aspect of modeling into my life like that. I know he's really respectful to girls he's shooting with, and he brings his wife along so it's not just him and a teenage girl, and your parents are allowed to come, your friends. He makes it really welcoming and exciting for you to do it with him." 
Diaz reflected on what she learned through the modeling shoots and processes. "It taught me that I could be comfortable in whatever I was wearing and if I had makeup on or my makeup was running around my face. He captures your true beauty, and he's not posing you to be something you're not. He's posing you to be yourself, so that's what makes it really fun." 
"I did enjoy it despite the fact that I don't like my picture being taken all that much and I'm no model," comments Evertsen, who doesn't usually get pictures done the way she did. "It did get me out of my comfort zone a bit, which was nice. The photos you do just with yourself are the ones your parents buy and you get to pick some locations to shoot at and a bunch of different outfits which is fun."
While Diaz and Evertsen mostly used the experience to get their senior photos done and have some fun, the third senior, Ryle Lancaster went on to do some more modeling with a popular dress store, All the Rage.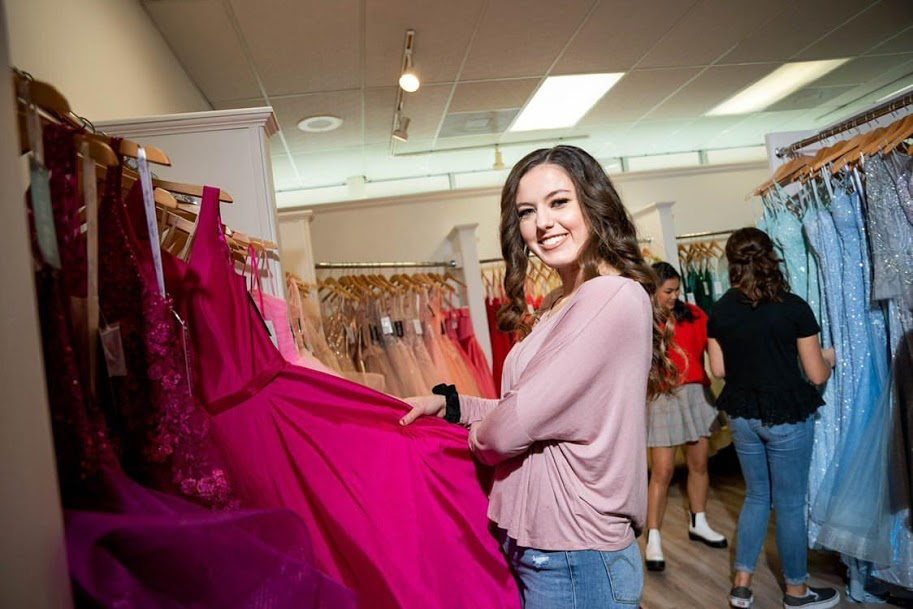 "So, I started last summer and it's with All the Rage which is a formal dress boutique that only scours for brand-name dresses like Scala [and] Mori Lee, and basically I am on a modeling team to promote the boutique as well as the dress brands themselves," says Lancaster. 
"There's one store, and we have a lot of people from California and the Midwest come all the way to Virginia Beach to one little dress boutique." 
Lancaster gave a detailed description of what becoming an All the Rage model consists of. "There is a contract. It's unpaid, it's not a job, but it definitely helps my resume and it helps the business. I have to do a certain number of events. We have contracts with makeup companies and design companies. We have to prepare for each shoot with photographers. I have to look a certain way, I have to act a certain way. There's a floor amount of social media posts I have to do. I have to put over a certain amount a month."
"With Dan Trevino, I think it's a lot more personal. His wife bakes every shoot and they always do these little gift baskets. With All the Rage, I think it's more professional in terms of what a job would be. I think there's higher expectations for what standard I'm held to, especially because I'm on national magazines and such, so it's definitely different."
"I've never thought about [pursuing modeling as a career] before, but my first shoot with Dan Trevino, he was telling these stories about how he connected with younger girls and younger dudes and how they were so confident and felt so good, and it had such a great effect on them as people," says Lancaster. "I think maybe I'm considering it now, but I definitely am not changing who I am and my previous career decisions and goals for just modeling. If I do it, it would just be a really fun side job to get some extra money." 
About the Writer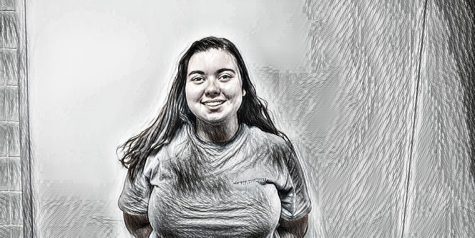 Paxton Coley, Managing Editor
I'm a senior here at Kempsville. I'm involved in not only the Treaty, but also the senior class government, drama club, SCA, WKHS, and marching band. I...