"A Cinderella Story: Christmas Wish" is Cliché but Redeemable

I know what you're thinking: "Another Cinderella story…" Well, my response is, yes, yet another Cinderella story has been created, but this time, for the Christmas season. Michelle Johnston's new film release, which is available on Netflix, is called "A Cinderella Story: Christmas Wish." 
This Cinderella story's cast has two main characters, both of whom you may recognize from growing up with Disney Channel. Laura Marano plays a young girl battling between the loss of her father, an evil stepmother, and sisters, as well as trying to achieve her dream as a singer with only a part-time job. The "prince charming" of the movie is played by Greg Sulkin. Sulkin does play his character as a rich kid, but not in a castle as in the original Cinderella. 
Marano plays Kat Decker, and Sulkin plays the charming Dominic Wintergarden, a rich kid who is known to everyone in town and every girl's dream guy, but what no one knows is the troubles he has with his father and trying to be a music manager. This movie starts as every other Cinderella Story goes: Kat introduces herself to the audience as a singer, with hit singles, achieving her dream, but it is shattered by her evil stepmother, Deirdra, yelling at her to make Kat do anything and everything. Soon after we are introduced to Dominic Wintergarden, getting ready to go to work and keeping a perfect image in his father's eyes. Kat and Dominic run into  each other when Kat's oldest stepsister, Joy, pushes Kat and drops coffee all over herself in front of Dominic, which is where our story of Kat and Dominic begins. 
The movie follows the same plot as any other Cinderella Story, with Kat's stepmother and sister ruining everything in her life, and Kat still managing to put on a happy face going to work with Dominic Wintergarden. 
In viewing "A Cinderella Story: Christmas Wish" there were many moments that were difficult to watch, as the treatment Kat receives from her stepmother and sisters is abusive and upsetting. The movie has the same plot as any other Cinderella story, as expected. As I watched it, I realized that as a child watching Cinderella stories, I didn't understand the incorrect treatment of parents. Now, watching Cinderella movies is difficult because of the harsh treatment from parents toward their children, and it's something I wouldn't want my kids to see.
In this movie, Kat is never cared for, and Deirdra fully admits to manipulation and the cruel usage of Kat's feelings to try and be superior. However, in the end, it redeems itself as Kat shows perseverance and pushes through the horrible treatment, demonstrating that although Deirdra is her guardian, Kat still needs to stick up for herself to work for what she wants.
"A Cinderella Story: Christmas Wish" shows children and teens how things can get hard, to the point you want to give up, but it is important to fight for what is yours and what you want. Kat never gives up in her goal to be happy and get justice for her father, and she accomplishes it without failing. The movie was redeemable because of its message and the acting; however, it lacked in content, although this was made up partially by how Kat properly handles everything that happens to her. I highly recommend this movie for people who need inspiration and hope for dreams to be made true and for happiness.
About the Writer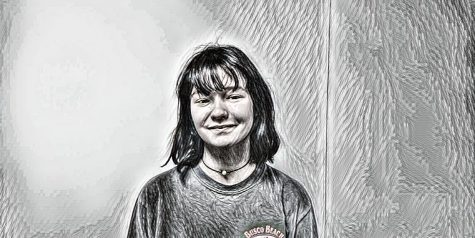 Jakelynn Credle, Staff Writer
Hello, my name is Jakelynn! I'm a senior and I've been attending Kempsville since my freshman year. I'm not involved in anything other than The Treaty, but...