K-Pop Dance Covers and Climbing: Social Distancing and Student Hobbies
As schools have been closed and students are responsible for less schoolwork, time opens up in previously busy lives. Some students, such as Amara Cross and Andre Mas, have taken this opportunity to spend more time working on their hobbies. 
Cross, who is the founder and president of Kempsville High School's K-Pop club, has taken this time to work on K-Pop dance covers, better her dance skills, and to study Korean. 
Cross became interested in K-Pop in 2015, when she came across the song 'Dope' by BTS and was hooked. 
"I've been dancing my whole life," Cross said. 
She did hip hop when she was younger, and then jazz when she got into theatre. "…I thought it would be [fun] to try something different!"
"It's hard to specify groups [that I make covers for] because I'm a fan of way too many," she said.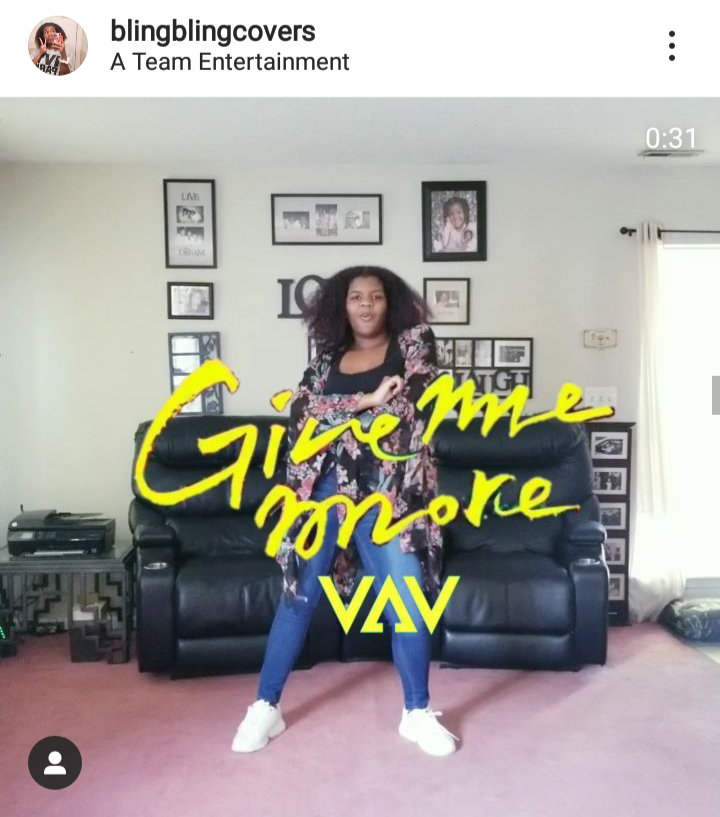 Cross tries to keep up with recent releases but sometimes covers older songs because she likes the choreography. She also doesn't do dances for only one artist; instead, when she sees a choreography that she likes, she tries her best to teach herself, no matter the group.  
Her favorite dance that she's done is "Give Me More' by VAV.
"It's such a fun song to listen to and dance to," she said. 
Another student, senior Andre Mas, spends his time climbing. He got interested in it his sophomore year after racing bikes for a while, becoming Virginia's omnium under 18 champion in 2018, but eventually stopped after developing knee issues. Then, he picked up climbing. 
"I tried indoor climbing with some friends one time, and I just kind of stuck with it," said Mas. "I prefer outdoor climbing but most of my time is spent at indoor gyms since there isn't much outdoor climbing within 3-4 hours of driving." 
He does primarily bouldering, which involves climbs less than 30 feet and then falling onto padding, instead of using rope. He also competes, having participated in the 2019 Richmond Rumble Bouldering Comp and the 2019 Latitude Climbing Parallel Bouldering series. 
Due to COVID-19, indoor climbing gyms are closed, and Governor Ralph Northam's stay at home order has resulted in, well, students staying at home. But this hasn't stopped Mas, who made a 10-foot long crack climbing training frame in his backyard to practice with. He has also been working on improving his finger strength with a hangboarding board in his house, which is where he practices lifting his body weight on a board with small edges to train finger strength with.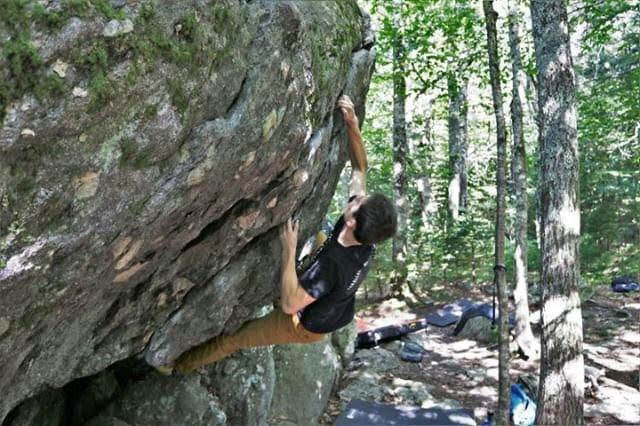 "Even though most parks, campgrounds, etc. are closed, climbing outside is technically still allowed," Mas said. "That being said, it's the responsible thing to just not do it for the time being, because if something happens and I [get] hurt now, I'd be taking up a spot in the hospital that could have gone to a COVID patient. There's also the possibility of spreading the virus through travel as well. For anyone, regardless of their sports or hobbies, it's important to remember that this is only temporary and it's better to just wait rather than potentially spread the virus to someone who could get seriously sick right now."
"I want to do my favorite things just as much as anyone, and sure, I would most likely be fine if I got the virus, but it isn't about me. It's about the people who are older, or not perfectly healthy that are at risk here. It's important to think of others right now. Sure, it's really unfortunate to avoid doing the things you love right now, but it's saving lives. The soccer fields, rock climbs, [and] beaches, etc. will always be there."
About the Writer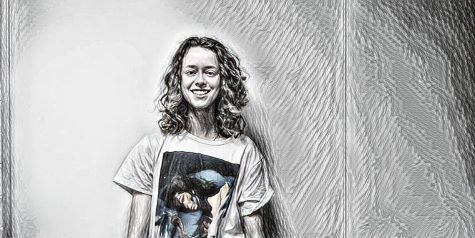 Sydney Haulenbeek, Editor in Chief
Sydney Haulenbeek is a senior and a fourth-year writer for The Treaty. She enjoys researching and analyzing nonsense, wasting time on Twitter, and working...