Environmental Studies Program Opens the Door for Sophomores
Students across Kempsville High School's campus have heard about the environmental studies program over the announcements, but what is it, and how can others benefit from it? Simply put, the program educates on sustainability and the environment using what is called the Triple Bottom Line: people, places, and profit.
The program gives participants the opportunity to study at the Brock Environmental Center and have access to higher-level classes. Students delve deeper into the core aspects of AP Environmental Science topics and hone skills in communication, collaboration, and critical thinking. They also interact with field experts, which opens the door for new experiences.
"Expect to be excited, engaged, and working hard every day," says Amanda Malbon, secondary science coordinator in the Department of Teaching and Learning.
A participant can expect to spend most of their day outside, engaging with the environment. The options are unlimited as the program gives access to the Chesapeake Bay and the Lynnhaven River. Recently, the Chesapeake Bay Foundation placed two oyster barges at the Brock Environmental Center for students to learn about oyster restoration. Activities are also being designed for students to partake in at the local watershed and compare collected data with a school in Wyoming with a similar curriculum.
Malbon believes the Environmental Studies program puts students at an advantage in both college and future careers. Those who gain knowledge in sustainability have a better chance of attracting attention from hiring companies as they look for people with field familiarity. The required hands-on senior internship also gives students an extra edge on their resumes.
"This program is going to prepare students for college and beyond by changing the way they experience high school—to push them beyond the four walls of the classroom and get authentic, hands-on experiences not only in the field but the workplace," says Malbon.
The application process requires sophomore students to discuss their goals and write an essay on how they would benefit from being accepted. They then submit a parent recommendation letter through www.vbschools.com/esp. Applications close January 31, 2020, and are reviewed in February where 25 students will be accepted via a lottery system. Students should excel in science and have a good Algebra foundation.
"For anyone on the fence about applying, I tell them—why not?" asks Malbon. "If you are already planning to take AP Environmental Science in 11th grade, you have nothing to lose by applying, but a lot to gain by being a member of this program."
The overall program allows students to explore their passions while receiving field experience. It provides the opportunity to operate within the Brock Environmental Center and engage in unique activities. Students earn background understanding that will aid in college preparedness and job searching.
"I hope students walk away with the knowledge and skills necessary to make informed decisions and share information in a way that allows others to understand the importance of saving our environment," says Malbon.
About the Writer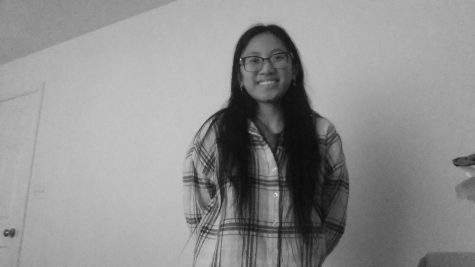 Janelle Camba, Editor in Chief
Janelle Camba is a senior in her second year with the newspaper. She is a member of DECA, FBLA, NHS, and the Interact Club. In her free time, she enjoys...