Jenkins, Mounce Chosen for October Teacher of the Month Award
Two English teachers, Ms. Charlotte Jenkins and Ms. Katie Mounce, were chosen for Teacher of the Month by Kempsville students for the month of October, an award which was presented by the SCA on November 13, 2019.  
Teacher of the Month is when students once a month vote for the teacher they think should be recognized for doing the best they can every day for Kempsville High School. Each month, the SCA releases a form for students to vote for the teacher they think should be recognized the most within their specific field; in this case, it was English. October's vote resulted in a tie.
Despite the tie, Jenkins and Mounce say that they have no problem sharing the spotlight. Jenkins said that she felt "honored" to be chosen for the teacher of the month and is excited for Mounce.
Mounce also said she was "thrilled and honored" to be chosen by the students. Mounce is new to Kempsville, having this year transferred from teaching at Green Run High School for three years. Mounce had been introduced to "Teacher of the Month" during her teaching in Green Run, but instead of the students choosing, it was an administrative decision. Mounce found it very meaningful as she "values [her] administrations' feedback, but [she] feels more appreciated when it comes from the students."
Jenkins and Mounce interact mainly through their students, as Mounce teaches AP English 11, with many students from Jenkins' Honors English classes. Both Jenkins and Mounce represent the English department for the teacher of the month with pride and big smiles, giving a heart-filled welcome to their students. 
About the Writer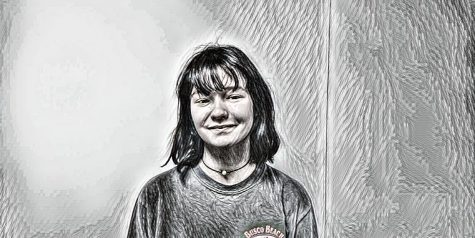 Jakelynn Credle, Staff Writer
Hello, my name is Jakelynn! I'm a senior and I've been attending Kempsville since my freshman year. I'm not involved in anything other than The Treaty, but...