Varsity Football Beats 63-Game Losing Streak
"Beat the streak!"
That was the chant screamed by all Kempsville fans in the last eleven seconds of the varsity football game Friday night. 
After a long and hard game against Bayside, at Bayside's Senior Night, Kempsville came out on top, winning 32 to 28, and beating a 63-game losing streak. All of the seniors on the field were in the sixth grade the last time Kempsville won: over five-and-a-half years ago.
"The season's not over," said Cherry, "we still gotta fight, but tonight, we can celebrate!"
In the first half of the game, Kempsville had four touchdowns. They only allowed Bayside to score once in the first half, playing extraordinary defense which paid off in the end. 
As the second half approached, "approximately 200 more people showed up," said a Kempsville spectator. Many of them sat on Kempsville's side, hoping to witness history. In the second half, Bayside scored three touchdowns while Kempsville only scored one more.
As the last eleven seconds ticked down, students came from all over to stand at the gate of the field and cheer for their team. The Gatorade was finally thrown on Coach Cherry as he celebrated his first win in his first year as head coach. Many players were brought to tears as they celebrated their first win ever in their last year of high school.
About the Contributor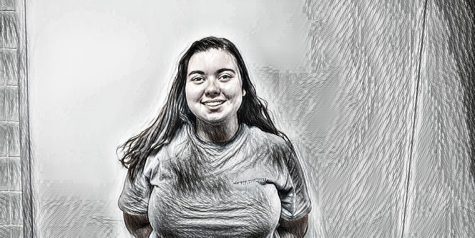 Paxton Coley, Managing Editor
I'm a senior here at Kempsville. I'm involved in not only the Treaty, but also the senior class government, drama club, SCA, WKHS, and marching band. I...