TSA Students Learn How to Do Moulage
On October 15, Mrs. Elizabeth Jones, a technical drawing teacher, led her Technology Student Association (TSA) students in a teaching session on moulage. Moulage, which is a french word for "mock injuries," is the art of creating and applying cosmetic fake injuries, oftentimes used to help train EMTs or in training for crisis intervention.  
Jones learned how to do moulage when she was in college, while she was doing theater. Now, she volunteers for the EMT to help do moulage when they perform fake mass shootings.
The TSA, a new student association, is also led by technology teacher Mrs. Sara Smith as well as Jones and was learning to do moulage during Boo Bash, Bonfire, and Halloween day. 
"Our club does a lot of things," Jones said. "We compete; there's competitions with technology stuff, there's architecture, engineering, 3D design, there's websites, there's business – there's a lot. So basically anything technology."
She decided to do moulage because it's October, and people normally wear makeup for Halloween. 
"I love moulage," Jones said, "and I think not a lot of kids know about the actual word moulage and what it is."
The TSA is doing Boo Bash for free and is charging $2 for moulage at Bonfire and on Halloween. Jones said that they plan to do a "kid version" at Boo Bash, doing lacerations and bruises and children's face paint. She says that she's not worried about kids being frightened by it.
"My little girl is eight, and we did a zipper face this weekend – but she's influenced by me," she said, laughing. "But a lot of kids like this kind of stuff too; I think it's interesting for them. It's like upgraded face makeup, in a way. I think the little kids will have fun."
About the Contributor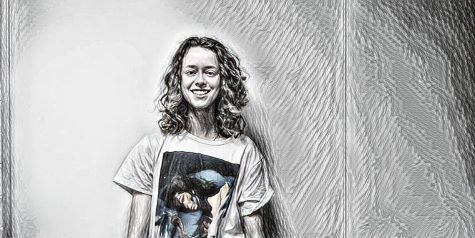 Sydney Haulenbeek, Editor in Chief
Sydney Haulenbeek is a senior and a fourth-year writer for The Treaty. She enjoys researching and analyzing nonsense, wasting time on Twitter, and working...