Student Paves the Way for Mrs. Kempsville Pageant
For years, SCA hosted the infamous Mr. Kempsville pageant for a night of laughs and fun. The event promotes school unity and raises funds for the American Cancer Society. However, the pageant holds a complicated, on-and-off history that dates back to the 90's. Alyzabeth Bridgham, a junior, intends to add to Mr. Kempsville's long track record with the introduction of a Mrs. Kempsville pageant.
"Mrs. Kempsville is so important to me because when my friend Athena and I saw the Mr. Kempsville application, both of us wanted to apply, but were told we couldn't," said Bridgham. "That's when I wanted to start our own because I believe everyone in the school should have equal opportunity no matter their gender."
Back in October, Bridgham pitched the idea to Meghan Timlin, former supervisor of the Mr. Kempsville pageant, and Kelly Swanner Duran, an SCA sponsor. Both showed their support for the change in tradition.
"Overall, Mr. Kempsville is an event that brings in all aspects of what school events should be: a fun night for students and the community for a good cause," said Swanner Duran. "I look forward to the possibility [of] being able to put a new spin on this classic event thanks to the students who have brought forward this new idea!"
As a whole, the Mr. Kempsville competition is a communal event meant to raise funds while also pulling in local businesses to donate items for raffle. A typical Mr. Kempsville applicant must describe their school involvement, submit a recommendation letter, and discuss why Kempsville High School is special to them. Bridgham intends to keep these aspects the same with the only change being the addition of female applicants.
"We want Mrs. Kempsville to be identical to Mr. Kempsville with events and competitions. This includes trivia, involvement in community, and school spirit," she said.
Bridgham broke down her proposed plan for the Mr. and Mrs. Kempsville pageant.
"Both pageants will happen, hopefully, at the same time…The point of both of these pageants is to bring the students of Kempsville together and allow students to represent their school in a positive way," said Bridgham. "As a side note, eventually I would like an all-inclusive Kempsville. One where the non-binary and trans community are represented as well."
Though this plan is in the works, COVID-19 proves to be another hurdle standing in the way.
"I know we have talked about waiting until the spring, and if COVID is still putting barriers in the way, we have talked about hosting the competition virtually. I am committed to hosting Mrs. Kempsville this year, no matter what," said Bridgham.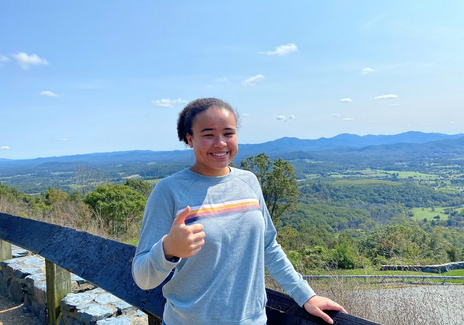 Bridgham recruited Mary Casper and Jada Jones—former Mr. Kempsville volunteers—to her board of advisors.
"I think creating this pageant would mean there is a new opportunity for girls around our school to put themselves out there like never before," said Casper.
Jones shared a similar sentiment regarding the importance of including women in this competition.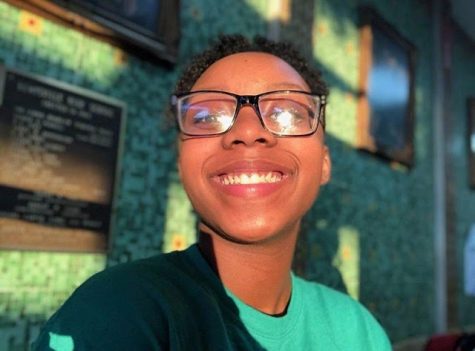 "In today's world, pageants are no longer a misogynistic way to pit women against each other and measure a woman's worthiness by her beauty alone. Pageants carry a different meaning today," said Jones. "Pageants crown intelligent individuals who have impacted their community in a positive way. In my opinion, a Mrs. Kempsville pageant will grant young girls the opportunity to showcase their beauty and brains."
Despite the many obstacles standing in her path, Bridgham fully intends to see Mrs. Kempsville through, as she's held onto this idea since her freshman year.
"I have talked to my fellow students, both male, female, and non-binary, and all feel that there has been an imbalance between the opportunities for the boys versus the girls," she said. "I've noticed… many times where favoritism has been shown, and it's time for those who… are put on the back burner to have their chance [in] the spotlight."
Bridgham also made it clear that none of Mrs. Kempsville is meant to take away from the Mr. Kempsville pageant, but rather make it better.
"I love Mr. Kempsville. This competition is not to degrade or bash them; it's a way for all students to be able to participate in this amazing opportunity."
She hopes that her actions inspire other female students to step up and create new opportunities as well.
"Don't sit back and complain about the lack of change; be the change. Overall, I want a chance for the girls to be represented and raise awareness [toward the] competition," said Bridgham.