Coming Together Through Culture: Patricia Hansen Casquinho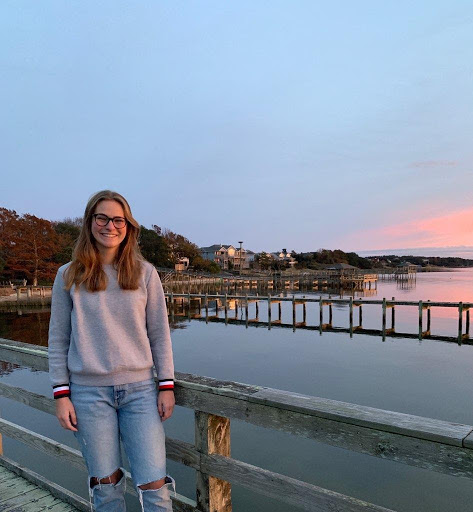 Most people dream of traveling to a different country at some point in their lives. However, some students have taken the initiative to use the time of their youth to travel and learn more about the world one country and school at a time. Many students, like Patricia Casquinho, have decided to use a foreign exchange student program to learn more about the world while still in school.
Patricia Hansen Casquinho, 15, was born and raised in Portugal, but lived in Hamburg, Germany, before coming to America. Casquinho came to America for various reasons, from wanting to learn more about American culture to sharing more about her own.
"Watching American movies and making this high school American experience kind of made me want to come here. And also kind of sharing my culture with you guys," Casquinho said. "I've been enjoying it really." 
As expected for most people, adjusting to a new country was hard for Casquinho. However, with the help of friends, Casquinho was able to make adjustments and positively look forward to living in America.
"It wasn't easy at the beginning. It was very different. Being able to talk with friends about it made it easier and kind of talking about how my culture is and also, like I said, sharing and, kind of, they told me how they grew up, and I told them how I grew up and it kind of made it easier. It's a lot of adjusting, so, a lot of different things. But it's fun, and also that's why I'm here: to kind of find out the differences and experience that."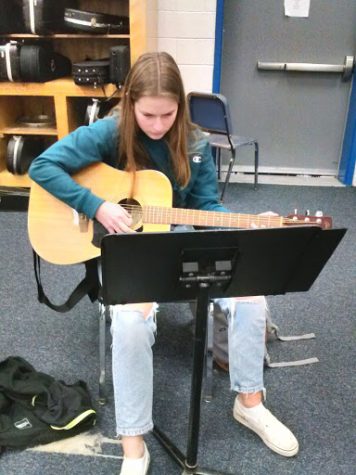 Upon staying in America, Casquinho has noticed some factors that differ between America and Germany. 
"Americans are really open, they're really friendly, they're also kind of superficial, but still, they're really open and open for new cultures. Also, I think it's incredible how big this country is and also how much you can visit here and experience and the different kinds of food and music. The diversity is pretty great."
Along with the differences in culture, Casquinho also listed some differences in the school systems, sharing how some concepts that American schools have aren't found in German schools. 
"We don't have classes with different people from different grades. We don't have SATs or SOLs; we just have final exams. It's very different. Like, the schedule is different: we start later and finish earlier. We don't have school sports teams, so there's not a lot of school spirit. We don't have the concept of high school; we just have 5th through 12th grade all in one school," Casquinho listed as a few of the differences.
Differences aside, Casquinho is enjoying the American high school experience with the school's endless efforts of getting students involved and the friendly demeanor of the students and staff. 
"Like I said, really cool. The sports have me involved a lot in school. Before I came to Kempsville, I was at Green Run, and I also was involved in DECA. I think it's great that you have all these clubs in schools that you can get yourself involved in. People are very open and nice." 
As part of her American high school experience, Casquinho has taken up some clubs and activities around the school and hopes to join more.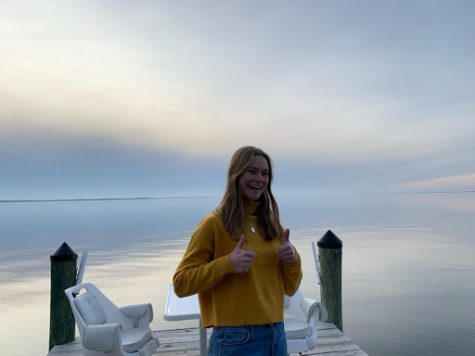 "I am in the swim team. In the spring, I'm not sure yet if I will join the soccer or the tennis team. I was trying to get involved in DECA, but I think it's too late personally. I was also trying to get involved in FCCLA," Casquinho said. She hopes to join DECA and FCCLA again, as they were two clubs she was involved in at Green Run High School.
As well as being active at school by participating in her clubs, Casquinho has plenty of active pastimes she enjoys after school.
"I like to go running. I also like to play the guitar; I have guitar classes. In my free time, I like, also, to play tennis with my friends. I also enjoy surfing and…meet[ing] up with friends and go[ing] to the mall." 
Casquinho shared that she is enjoying her experience in America so far, with some of her favorite experiences being her time at school and some sports games she's attended.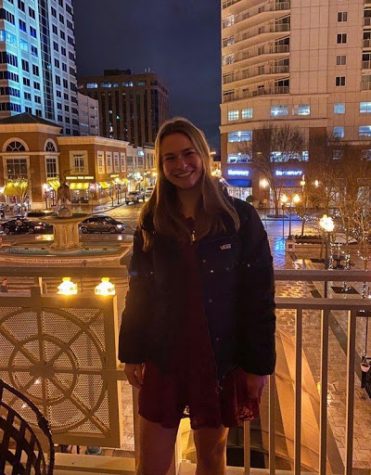 "The school spirit, definitely. Also going to a hockey game. I mean, the school experiments has been great, and also being a part of the sports teams of the school. It's pretty fun. I like it a lot." 
Overall, Casquinho hopes she'll be able to learn from her time in America to be able to share her experiences with others when she goes back home. 
"I hope I'll be more open, definitely, which I already noticed that a year ago, I wouldn't have the courage to do this. I also hope to learn more about the American culture and share it with my friends at home and also just get to know more than just my culture." 
About the Contributor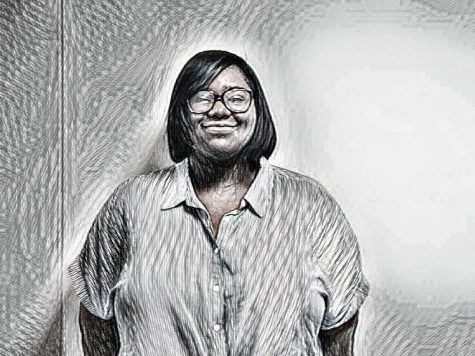 Mylynn Hopper, Staff Writer
Mylynn Hopper is a senior here at Kempsville High School. She is also a member of the Spanish Honor Society. She enjoys creative writing and photography.