Representation in Politics: Students and the Presidential Race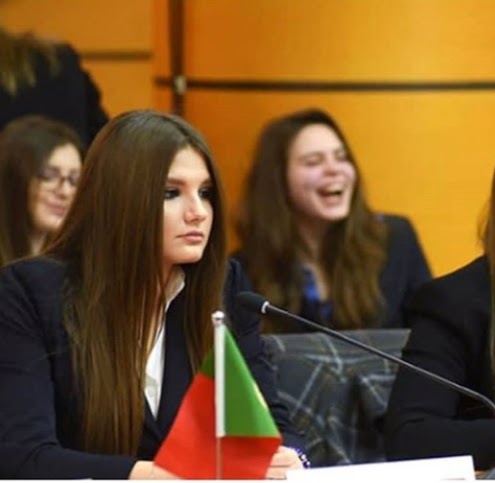 For the Presidential campaign of 2020, a variety of politicians have expressed their passion and dedication for running to be the next President of the United States. However, many politicians have also dropped their campaign from the race. This leaves three main competitors left in the race for the American people to watch: Joe Biden, Bernie Sanders, and Donald Trump.
Before the race dwindled down to these three main candidates, there were a total of 29 Democrats who had decided to run for president. Most candidates decided to exit the race for numerous reasons, such as lack of funds to continue their campaign, or lack of support from certain states.   As of now, 26 candidates, such as former New York Mayor Micheal Bloomberg, former Indiana Mayor Pete Buttigieg, Massachusetts Senator Elizabeth Warren, and more have departed from the race.
Despite the large number of candidates that have dropped from the race, many citizens still pay attention as campaigns continue. As Sanders, Biden, and Trump proceed in the race, many watch closely to see how the race will turn out for the remaining three. 
Of the citizens watching the race, seniors Kaitlyn Brogen, Micheal Lavene, and Arjola Mullaj are also keeping up with the race and watching for its outcome. 
"I was shocked about mayor Pete's dropout; I didn't think he was gonna drop out so soon. The rest, I wasn't really surprised," Brogan said in regards to the candidates leaving the race.
"I think that they all sort of learned that the public wants the best candidate and that you have to keep your promises in your campaign, and a lot of those candidates will eventually have higher positions such as Pete Buttigieg; I'm sure he'll get a position somewhere," Lavene said. Lavene also noted former candidates' participation in the race, saying, "Most candidates that dropped out endorsed a candidate that's still running."
"I feel like it was fair because they felt like their campaign wasn't as successful as they thought and their competitors were simply going to get more votes or were more preferred by the public, so they decided to back off, or back out respectfully," Mullaj said. 
While Brogan and Mullaj felt that no major difference would come from past candidates staying in the race, Lavene points out a few details of how the race would be different depending on the victory of certain candidates. 
"I think that if Bloomberg had won, we would continue the problem of billionaires buying people's votes. And if Buttigieg had won, then we would have a younger generation of politicians," Lavene said. 
With so many candidates exiting the race, the three had different ways of viewing the situation and its effect on the race as a whole.  Brogan thinks the politicians who left had their reasons for doing so. 
"I do think it's a little early that a lot of them dropped out, but I think that they had an agenda behind it,"  said Brogan.
Lavene looked into where former candidates may go from here, and how they may still influence the race. 
"I think that the candidates that left will continue their interest in being president and for the senators that left, they can go back to their state and improve it. Biden has many endorsements from the candidates that left, so it will heavily influence his campaign, " Lavene said. 
Mullaj focused more on how the decrease in candidates would benefit the public. 
  "I think it will make it easier for the public to be less distracted and more focused on the main candidates in order to really analyze their policies better and better understand them because the more candidates there are, the more confusion there is for the public," said Mullaj.
Along with the numerous candidates leaving the race, Lavene and Brogan also expressed how they felt more represented by a previous member of the race.
"I really liked Mayor Pete Buttigieg," said Brogan. "I don't think he had enough experience to go all the way, but I really liked what he stood for." 
Lavene felt represented by Buttigieg because he was a younger candidate that had caught his eye.
"He spoke well and was very respectable," Lavene said.
"
I think the candidates represent what America wants to be represented in the world and the law, and the Constitution, which obviously is important for a politician; however, I don't think [they] represent the normal, average U.S. citizen."
— Arjola Mullaj
With Buttigieg's withdrawal, the two have been left with different positions on where they stand with remaining candidates. 
Although his original pick might not have made it, Lavene still feels represented by current candidates in the race.
"Joe Biden is great to relate to with his policies and things like that. Very respectable. And because I'm going into college soon, I like Sanders's policy of less expensive college and a higher minimum wage," said Lavene.
Meanwhile, Brogan would still like to see what current running candidates have to offer. 
"I consider myself more of an independent; I don't really swing one way or the other, but I do align with some of Biden's ideas and kind of campaigns and a little bit some of President Trump, but I think I have to wait closer down to where they kinda debate about some more issues to kinda make my final choice," said Brogan.
As for Mullaj, she feels that the remaining candidates don't represent her. 
"I think the candidates represent what America wants to be represented in the world and the law, and the Constitution, which obviously is important for a politician; however, I don't think it represents the normal, average U.S. citizen," she said.
She also feels that as the race progressed and she got to know the candidates, she realized that their values didn't match with past candidates over time, as well. This, however, will not change her observation of the race. 
"My involvement will still be present because the race is important to every citizen," Mullaj said. "However, I will have to analyze every current candidate carefully before I can make a decision."
Despite the different outcomes on how the race might have changed, Lavene, Mullaj, and Brogan still look forward to seeing what direction the race and its remaining candidates may be heading now. 
"I feel like Biden did a great job as vice president and hopefully he can do a great job as president, as well. Sanders appeals to a diverse range of voters, which is good," said Lavene. 
"I think Bernie Sanders is an interesting candidate to still be running and I think Vice President Joe Biden has shocked the country, [he] definitely shocked me, that he is one of the last two, but I can see him doing potentially well in the rest of the course of this, " Brogan said.
"I feel as if they are all passionate about what they represent," finished Mullaj. "Nevertheless, some are more confused than others, and they could manage their temper or emotions better. However, I feel like they represent their party well based on the policies they stand for."