Kempsville Student Recognized with Full-Ride Scholarship
Rachael Tamakloe, Kempsville senior, has been selected for admission to the University of Pennsylvania's School of Engineering with QuestBridge's National College Match Scholarship, receiving a full four-year scholarship. This year alone, 1,127 finalists were selected as recipients and 47 students matched to the University of Pennsylvania. 
QuestBridge National College Match Scholarships is a website for students to receive a chance for a full-ride to colleges like Yale, Penn. State, Duke, and Princeton. 
To begin, the student or parent has to go to Questbridge.org and begin their application. They then provide financial background, at least two letters of recommendation and a short response to a question posed by the college. When the college has selected the student as an option, SAT scores from the previous and current year are required, as well as a high school transcript. 
Kempsville's Counseling Office, which often is involved in student scholarships, congratulated Tamakloe when she was selected as a finalist for QuestBridge's College Match in October, emphasizing the honor that it is. 
QuestBridge's criteria for being chosen is very narrow. To start, the student has to have a primarily A's and high achievement courses, such as AP and honors classes. The student must be within the top 5-10% of their graduating class, and have a 1310 or higher on a PSAT or SAT score, as well as provide evidence to both the college and QuestBridge of strong writing abilities and determination.
QuestBridge gives a once-in-a-lifetime chance to students who want to reach their dreams. This website makes college searching and struggles with traveling, easier for the students and their parents. QuestBridge helps students' difficult dreams come true for anyone who can put in the time and effort.
"Rachael is such a top-performing student because she's intellectually curious," said her teacher Ms. Kara Henry, "and I can tell that by the higher-level questions she used to ask me, so I knew she was thinking really advanced about them."
About the Writer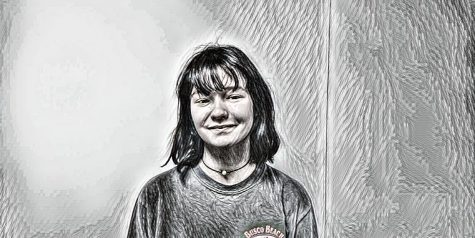 Jakelynn Credle, Staff Writer
Hello, my name is Jakelynn! I'm a senior and I've been attending Kempsville since my freshman year. I'm not involved in anything other than The Treaty, but...