Students Weigh in on Class Ranking System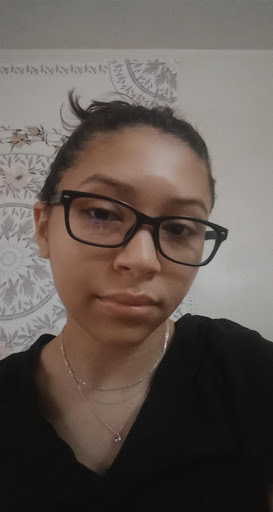 Beginning with the class of 2022, Kempsville's current juniors, Virginia Beach City Public Schools will be doing away with the traditional high school class ranking system. Instead, the school system is opting for the Latin Honor system, a more collegiate style of academic success indicator. However, many of Kempsville's students are divided over how this might affect their high school careers.
Many, including Kempsville High School juniors Mary Casper and Athena Zengewald, support the notion to maintain the classic ranking system.
"Healthy competition is always good to keep students motivated," said Casper in support of the class ranking system of years past.
Zengewald was of a similar mindset, stating, "Competition can serve as motivation."
Some students simply want to know where they stand at the end of a long four-year journey. Damien Smith expressed his desire to know how high he ranked, stating "I am just curious about it."
While many view the competition as a good thing, others see the possible dangers and stress the competition for rank places on students.
Miranda Ramos, a senior and member of the final class to receive the designations of Valedictorian and Salutatorian, spoke about the pressure students put on themselves to rank high.
"The pressure students put on themselves is too much and getting rid of [valedictorian and salutatorian] lessens that pressure, hopefully allowing students to realize they are more than a title and more than a GPA," said Ramos.
The Latin Honor system puts students into percentage categories based on Grade Point Average, designating those with higher GPAs, like 3.0 or 4.0, with titles like 'Magna Cum Laude' or 'Summa Cum Laude.' VBCPS aimed to make the ranking system less exclusive to those involved in private academic programs, which eliminated the majority of the general student body from running for first place. Find more information about VBCPS' plan for the Latin Honors system here.
Ramos said, "It also allows more students to take dual-enrollment classes and not worry about it affecting whether or not  they may or may not be valedictorian [because dual enrollment classes are not weighted]."
The goal of the Latin Honors system is to level the playing field for students without the advantage of advanced academic programs, while maintaining the satisfaction of seeing one's achievements with a proper title. However, some students still argue that the hard work and effort that students put forth to become number one should be recognized with the individual rank of Valedictorian or Salutatorian.
Alayna Mozingo, a member of the class of 2022, asserted her belief that those who give maximum effort for academic excellence should be recognized and rewarded for their hard work.
"I think that if you have worked hard enough for the title, then you should reap the rewards," she said.
Kalysa Blunt, a junior, shared a similar sentiment, stating that "if a student worked hard enough to earn that right, then they should be able to know."
N'kosi Poole, a recent graduate from the Entrepreneurship and Business Academy's first graduating class, acknowledged the possibility for cheating and shortcuts for those in the top ranks, emphasizing that ranks can be easily bypassed.
While Kempsville High School, along with all other high schools in the Virginia Beach district, will be saying goodbye to renowned titles such as Valedictorian and Salutatorian, the change also ushers in new excitement surrounding the labels of Cum Laude, Magna Cum Laude, and Summa Cum Laude, as well as a percentage in place of a specific rank. Opinions aside, only time will tell how the students of Kempsville's future graduating classes will be affected by the shift in recognition.