EBA Businesses Work Through COVID-19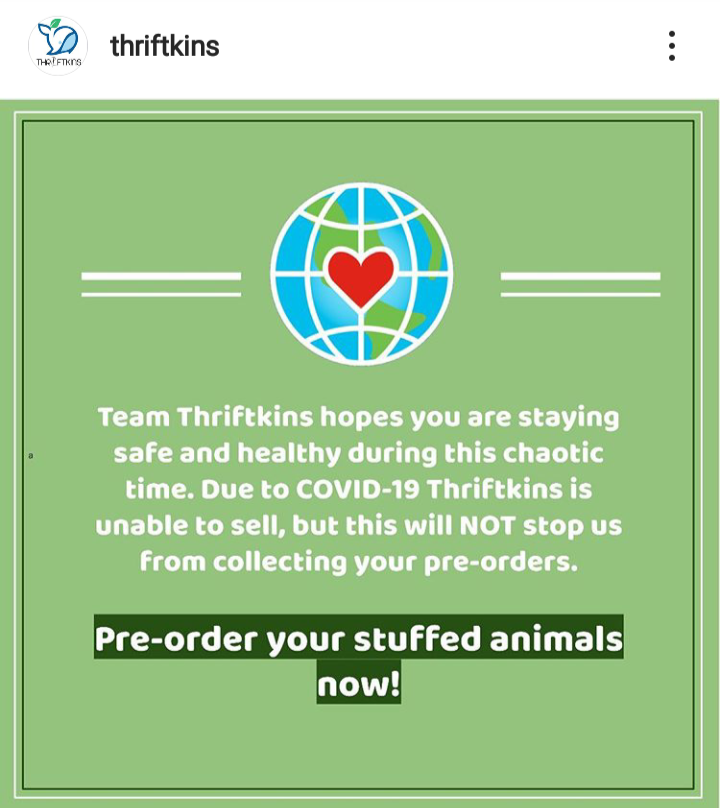 Thriftkins, a first year business in IncubatorEDU, is one of the many EBA businesses that has been impacted by the school closure, and COVID-19. 
It's just a case of adapting and improvising," said COO Brett Evans. "Overall production has slowed down, but work is still being done. The biggest issue would be not having access to the Makerspace since our business, as well as many others, relies on the equipment the school provides. "
The company was able to sign out some tools before the school closed, however,  Thriftkins doesn't have access to Kempsville's vinyl press, which they use to add designs to their product.
"Our solution this far is to use a clothing iron and apply pressure for a minute and a half. A bit unconventional, but it still gets the job done," said Evans. 
Thriftkins repurposes old clothes into aquatic stuffed animals, and has stopped collecting clothes to prioritize the health and safety of their staff and customers. 
"Our inventory of donated clothes hasn't grown since the closures, and we don't aspire to take in more [un]till the outbreak has ceased. Prior to the closures we secured enough material to last for now [un]till the end of summer, unless we sell more than we have previously forecasted," Evans said. "It must be added though that we sanitize every article of clothing we receive prior to turning it into a stuffed animal."
Their daily operations have changed, as they no longer have class hours to work during, and only Evans has the necessary equipment to create the products. The rest of the team has taken this time to work on their online presence, and build the online infrastructure needed for them to launch their business. 
"We were preparing to launch within a week of the closures," said Evans about their business, "[although] we can't collect more material as it would be a health hazard." They are hoping to formally open for business as soon as they can get their supply chain up and running again. 
"We are fortunate with the fact that we can continue to prototype and create our products, but some teams can't do so due to the fact that they can't access the Makerspace, and I hope that fact is considered in the final pitches."
Instead of Pitch Night, this year pitches will be done between the teams, their teachers, and a board of advisers over a call. They will be done in 15 minute interviews from 9 a.m. to 11 a.m. on May 27 and 28. 
Evans noted that while previously all pitches were done in person, teams now have the option to pitch through a pre-edited video, which he feels will help their company as well as others. 
You can pre-order a stuffed animal from Thriftkins here. 
About the Writer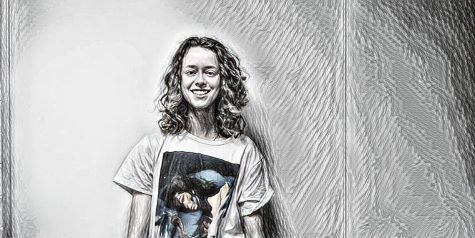 Sydney Haulenbeek, Editor in Chief
Sydney Haulenbeek is a senior and a fourth-year writer for The Treaty. She enjoys researching and analyzing nonsense, wasting time on Twitter, and working...