K.I.T.E. Spreads Kindness One Bracelet at a Time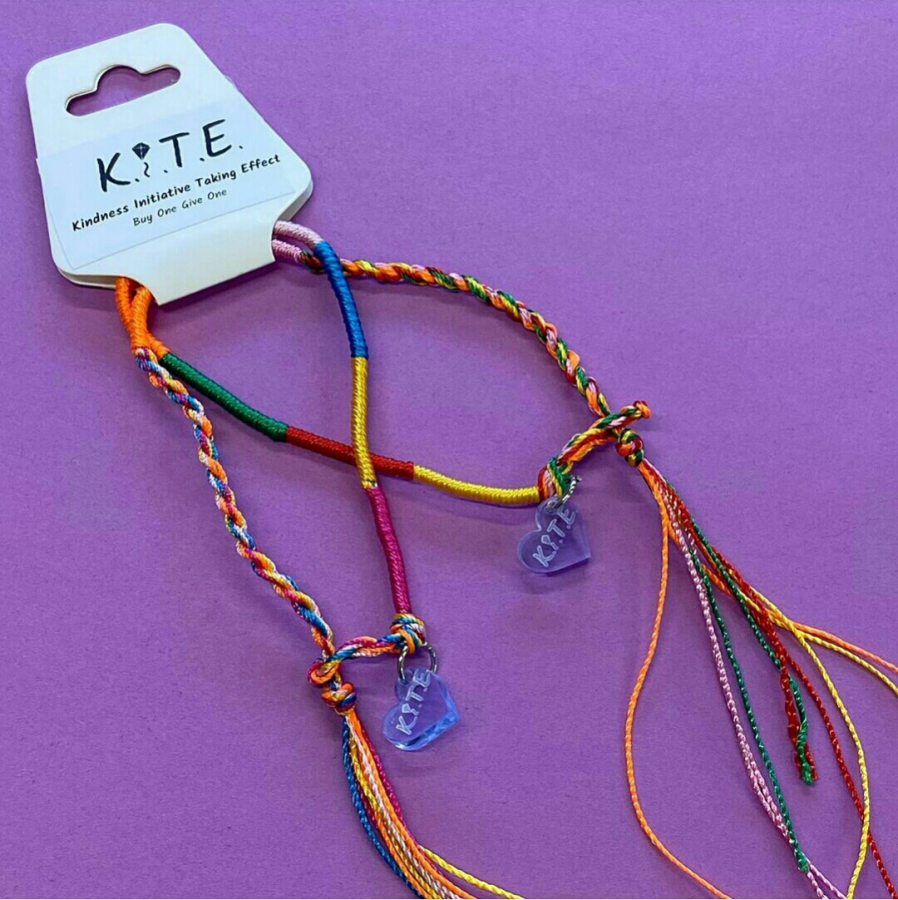 In an average high school, kindness can be hard to come by. However, the opposite is true for Kempsville High School thanks to a new student business: Kindness Initiative Taking Effect, or K.I.T.E. Students taking the Advanced Entrepreneurship class were tasked with creating a motivational business using easily produced materials. This assignment brought forth a unique and positive project in the form of K.I.T.E. bracelets.
"I think we all were just brainstorming, and bracelets…caught [our] attention," says Emma Vevoda, leader of marketing for K.I.T.E.
The company's goal is to spread "kindness one bracelet at a time" by including two bracelets in each packet they sell. One is kept by the buyer, and the other is shared with someone who needs some positivity to brighten their day. K.I.T.E. even gives out smiley face pins to continue spreading kindness.
K.I.T.E. has since also broadened its scope to elementary schools. 
Liz Bailey, leader of supply chain, says, "[Kids] were able to see other people's needs rather than just their own."
Having begun at Thanksgiving of last year, K.I.T.E.'s sales have grown tremendously over the past few months. The business raked in over $1,000 in sales, becoming one of the most successful companies in their class. With their rise in popularity, new products like K.I.T.E. earrings are being produced.
K.I.T.E.'s unique marketing is partly responsible for the product's high demand. Most of the action takes place on the company's Instagram where multiple promotional giveaways have caught the attention of students throughout Kempsville High School. Students flock to the account, hoping to win free K.I.T.E. merch or a Starbucks gift card.
"I [posted an activity] every day for kindness month….ultimately it did get us a significant amount of following throughout February," says Vevoda.
Kayla Bullard, K.I.T.E. Manager, confirms that K.I.T.E. operations will continue even after the conclusion of the Advanced Entrepreneurship class. Students can currently purchase K.I.T.E. products, which cost $4, at the school store, through pre-orders via Instagram, or at the kindness cart which makes its rounds during One Lunch.
About the Writer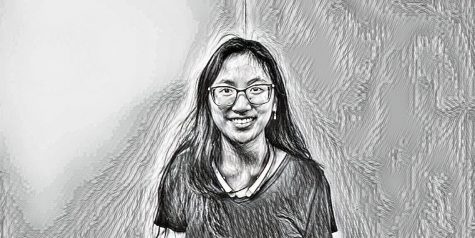 Janelle Camba, Editorial Assistant
Janelle Camba is a junior in her first year with the newspaper. She is a member of DECA, FBLA, NHS, and the Interact Club. In her free time, she enjoys...