Liam Payne Presents an Unorganized Debut Album

On Friday, December 6, 2019, Liam Payne, former member of worldwide boyband, "One Direction," released his debut solo album, "LP1."
"LP1" features 17 songs, seven of which have been released as singles over the last two years.  Payne seems to have a variety of genres mixed into this one album, which can be a little confusing and look as if he hasn't quite found his musical identity yet. I am all for artists trying new things, such as when Taylor Swift went from country to pop, but when almost every song on one album sounds extremely different, it can get a little exhausting and hard to keep track of. On the flip side, it can also show an artist's range. 
The first 10 songs on the album were all new and never heard before. The latter seven include the previously released singles. 
Payne's lead single, "Strip that Down," has some bouncing-trap tones and hip hop sounds. It featured rapper, Quavo, and even included some shade to the former boyband, saying, "You know, I used to be in 1D (now I'm out, free). People want me for one thing (that's not me). I'm not changing the way that I used to be. I just want to have fun and get rowdy." This definitely raises questions to his relationship with the boys and his time in the band, whether he actually enjoyed it or saw it as a burden, even for a little while. 
Other songs, such as "Bedroom Floor," featuring Zedd, "Get Low," and "Polaroid," featuring Jonas Blue and Lennon Stella, have very dance-party, electronic beats which made for fun, party-type songs. They provide large contrast to Payne's pop, romance duet with Rita Ora, "For You," featured in the movie, "Fifty Shades Freed." Another complete contrast is Payne's random Christmas song, "All I Want (For Christmas)." This song comes as a complete surprise and just doesn't fit with the line-up. It would definitely work as a separate single, but not so much in this hodge-podge of an album. Payne even includes in his freshman album a Latin-pop hit, "Familiar," featuring artist, J Balvin, hence covering almost any and all platforms. 
Overall, "LP1" definitely has good songs, but as far as layout, it could use some work. As I said before, it sounds like Payne doesn't fully know what he wants to do with his music. He's definitely experimenting with everything, different sounds, trying to see what works. What also adds to this conclusion is the plethora of artists he featured. He had such a wide range of features it added to the problem of not focusing in on one style.
I love Payne's effort and I commend him for branching out on his own, but maybe with some more time and more guidance on his solo career he can hone in on his style. Another thing I noticed was that he didn't write any of the songs on the album, which probably contributed to it not sounding completely like "him." I'm hopeful for his next project; being a "Directioner" I'm probably always going to keep up with them, but this album just didn't have all of the factors to be a chart-topper. 
About the Writer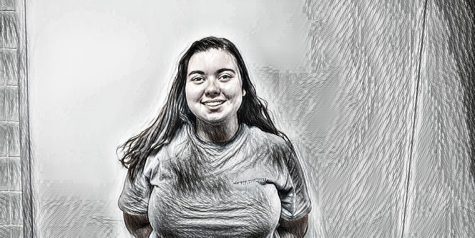 Paxton Coley, Managing Editor
I'm a senior here at Kempsville. I'm involved in not only the Treaty, but also the senior class government, drama club, SCA, WKHS, and marching band. I...