BSU Plans to Host "Trill Talks" Once a Month
On Thursday, September 26, the Black Student Union (BSU) hosted their first "Trill Talk," which is a play on the popular TED talks. 
 "We're seeking diverse folks that can come and present positive messages to the community," says Kimberly Nurse, the BSU sponsor. "That includes in-house. We had Officer Walker, and we have Ms. Evans on stock as well, so we have several people we plan on utilizing through the school year."
"We just want to bring the school community together and allow them to hear different perspectives on different topics that are relevant to high school students," Nurse said. 
Officer Walker was featured on the 26th, discussing the school to prison pipeline. The BSU plans on having him back again in October to do a Q&A. In November, however, the plan is to have Ms. Evans talk about coping skills.
"When we say coping skills, we find that a lot of teenagers are not able to handle the stresses of life," said Nurse. "Unfortunately, we are seeing an increase of suicide rates. She's going to come, speak on that, and shed some light on ways that you can cope…how to handle, instead of having deflated feelings and going into depression, feeling like you have to end it all."
Nurse cited a story in New Zealand about a girl who was sexually assaulted, decided she couldn't handle it anymore, and was legally allowed to commit suicide. "This is a good topic that I think we need to explore, and I got right on it with Ms. Evans."
Trill Talks will be held once a month, and all are welcome. 
About the Writer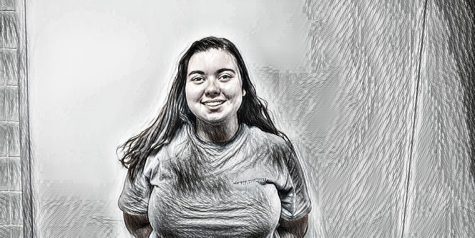 Paxton Coley, Managing Editor
I'm a senior here at Kempsville. I'm involved in not only the Treaty, but also the senior class government, drama club, SCA, WKHS, and marching band. I...