Student-Run Peer Tutoring Center Opens in Kempsville
Classwork is a struggle that many students understand. While there is no immediate fix, Andre Mas, senior, has found a way to help. 
What started as a simple internship snowballed into a tutoring center for all of Kempsville High School. With the aid of math teacher Mrs. Jenna Filipowicz, Virginia Teachers For Tomorrow, Math Honor Society, and student volunteers, the sessions are in full swing. Each student who needs help and asks for it by filling out a survey is matched with a student tutor to work on in-depth critical thinking and problem-solving.
Unlike a classroom setting, students feel less pressure to perform. Most of the tutoring is based around the personal needs of the students and cater to their learning styles. While there is always the option of online tutoring, it lacks the intimacy of being physically taught. 
"This program can meet the individualized needs of the students," said Filipowicz, who is Mas's mentor and the adviser to the peer tutoring program. 
In the first week of operation, Mas has assigned multiple clients, 60% of which requested aid in math. Not only does Mas dedicate time during meetings, but also spends his lunches and free periods working on the program. This diligent work coupled with committed tutors shines through in the success of the tutoring center.
"I hope students realize they aren't alone in academics⁠—there is always someone willing to help," Mas said.
Mas believes Kempsville will greatly benefit from the program. In fact, he suggests other schools make the change as it "takes the burden off of teachers because it adds a remediation technique before helping students directly."
He assures that struggling with school is normal and that seeking it out should not be seen as a negative thing. Mas relays that "as long as you seek help and actively work to improve, results will come… don't give up!"
About the Contributor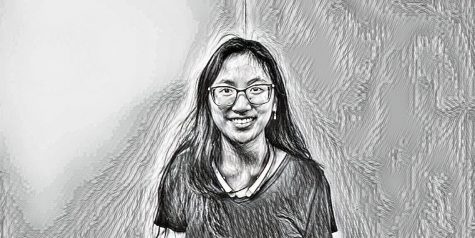 Janelle Camba, Editorial Assistant
Janelle Camba is a junior in her first year with the newspaper. She is a member of DECA, FBLA, NHS, and the Interact Club. In her free time, she enjoys...