"IGOR": The Album of the Summer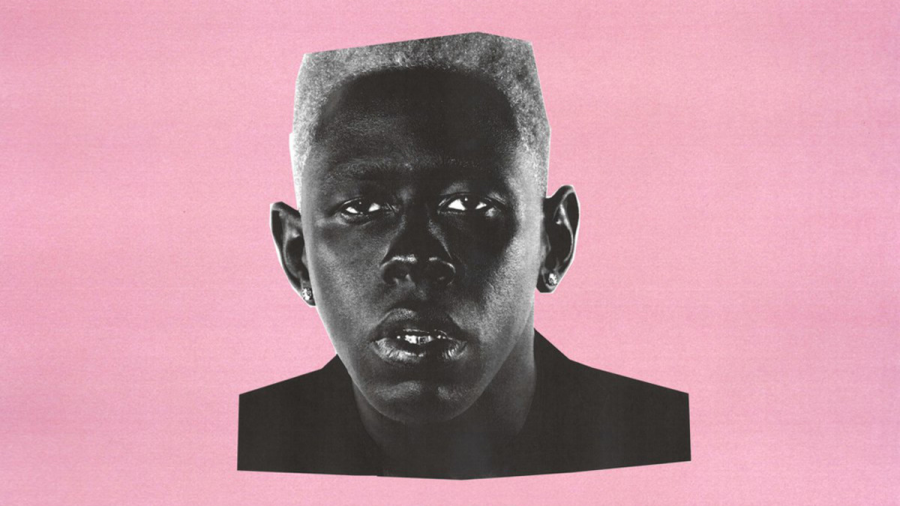 Tyler the Creator dropped his 6th studio album titled "IGOR", on Friday, May 17, with strict rules about how to listen to his music.
He advised listeners on how to listen to "IGOR" in his post on Instagram: "Don't jump into this thinking its a rap album, don't jump into this think it's any album. Just jump in no distractions and listen all the way through and form your own favorite moments for yourself."
I have been a Tyler fan for a while and always liked the way he could rap but also the way his sound was so much different from the others in his class. "IGOR" really surprised me with its sound and how beats were really put together.
To start it all off, the intro, titled "IGOR THEME" was a full instrumental and beat changes. In the song, Tyler in a roundabout manner states the theme, saying: "Ridin' 'round town, they gon' feel this one" which gave the track a car music vibe, like a song you play in your car when you're on your way to work. "EARFQUAKE", with features Playboi Carti, radiated a summer vibe, which makes you sit back and sink into the music. This song handed the first bars since his last album titled " Flower Boy": "You don't want my conversation (I don't want no conversation) / I just need some confirmation on how you feel (For real)". These lines gave me a sense that Tyler was telling a love story of his own as if he was reaching out to a person but didn't want to be pushy and just wanted to know how she felt about him.
The love story continued as any would, with the track titled "I THINK" which seemed to tell Tyler's thoughts. I loved this track because he exposed how thinks as he said "How can I tell you?" and "I think I'm falling in love (Skate) / This time I think it's for real". To me, this exposed the fact that he felt as if he was falling for this person and didn't know how to tell them, asking Tyler's muse how they could tell what he really thought of them.
The next track exposed even more of Tyler's mental state. With "RUNNING OUT OF TIME" he said "I know the real you"; signifying he and this person are close and that he knows that the mask that they wear won't fool him as he has seen who they really are.
My favorite track on the album was "A BOY IS A GUN", which really told us more about this person. Saying this person is very dangerous and has Tyler by his neck isn't the image that you might think, as the line "you got me by my neck" shows how much power this person's loves has over his own body. Going on to say "How come you the best to me? I know you the worst for me" knowing this person is toxic and will hurt him but still wants the person. Really showing in previous tracks that he might be in love with this person. Even to say "I like you by my side at all times" saying he likes this person on his hip and keeping the person close to him. Ending the track with a huge curveball, tell this person to stay away from him. Maybe the toxicity finally hurt him and he had to leave.
"PUPPET" feared a famous voice, Kanye West, who had a nice freestyle and who was involved in parts of the production on the track as well, as his famous drums in the background of the beat signified his presence.
The songs after this signified the story ends sadly. In the track "GONE GONE/THANK YOU" stated that "My loves gone", which seems to convey that the love for this person is now gone and the time he had finally ran out and he had no more to give. Which we all have felt at some point and when the beat which we turn into the THANK YOU part of the track. Which Tyler stated, saying  "I'm not shocked, I bought this on me" that he stuck in a game that he knew he would one day lose and this person was that game he wanted to play and be apart of. He ends the track by saying: "Thank you for the love / Thank you for the joy / But I am never going to fall in love again / Thank you for the time / Thank you for your mind, / But I am never gonna fall in love again."
All in all, I love this album. It wasn't the rap album everyone expected, but it was something that the music world will enjoy and I love the sound of this album. If you haven't given this album a listen, I think you should go and get a feel of what Tyler's music is about before listening to "IGOR". "IGOR" was the album of the summer and you should definitely listen to it.
About the Writer
Aaron Thomas, Sports Writer
Hi, I'm Aaron and here's a little about myself. I love sports, to me, it's one of few things that brings me together with people. My favorite sport...