"Rent: Live"…or Not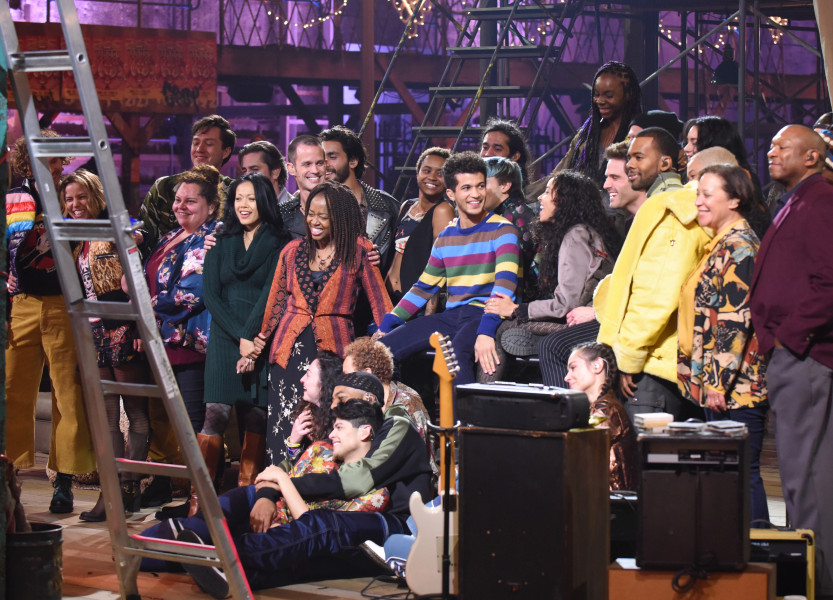 Rent is a Broadway musical that made its debut in 1996. It takes place in the East Village of New York City during the AIDS epidemic. It is a very well known show throughout the theater community, and there was also a movie in 2005. On Sunday, January 27, 2019, Rent: Live aired on NBC.
I was very excited to hear that a live version was going to be airing on NBC, as NBC has put on other very successful live musicals such as Hairspray Live!, The Wiz Live!, and Jesus Christ Superstar. However, I was very disappointed in Rent: Live. Out of 5 stars, I would give it a 1.5. It was that bad.
To be fair, there were circumstances that just couldn't be helped. Brennin Hunt, who plays the main character, Roger, broke his ankle the night before the air date. To fix this, NBC decided to air the footage from the dress rehearsal on January 26, causing Rent: Live to not be, in fact, live.
This wouldn't have been that big of a deal for me except that a lot of the cast was marking, or underperforming, in order to save their voices for the "real thing." I find that this was unprofessional, as they were still performing in front of a live audience that paid to be there. The cast are all extremely talented, and it was disheartening to see them perform so badly. Another frustrating fact about the show was that the audience had been miked, meaning the actual performance was often drowned out by the cheering of the audience.
There were some things I liked about the show, such as the set design, choreography, costume design, and the incredible soundtrack, but I was put off by how dampened the story seemed. The original story of Rent is one of a group of friends struggling with AIDS, drug addiction, and death. The live version focused more on the music and big, flashy numbers than it did the story. This made it difficult and frustrating to follow the plot.
Overall, I had high expectations for this production, and due to unforeseen circumstances, I was severely let down. Many people believe that they should have performed with Brennin Hunt in a wheelchair although I feel as if this would have gone just as badly. Simply rescheduling the show would have been an easy solution and could have led to a far better performance.