A New Ping Pong Club Bounces on the Scene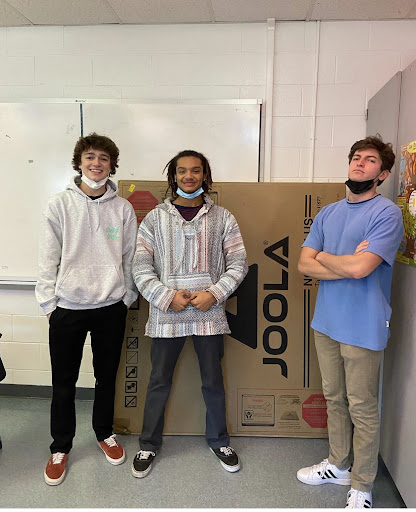 Kempsville Ping Pong Club has begun recruiting members in preparation for a highly anticipated tournament.
The ping pong club, professionally known as the Righteous Racquet Association, is eager for new members to join for the upcoming spring season.
"The goal is to make ping pong the number one sport at Kempsville, nay VBCPS, nay the world," Evan Nied, the founder of the club, said.
The ping pong club had their first meeting on February 9th and plan to have their next meeting on March 5th.
This club's mission is to help bring the community of Kempsville together by holding fun and competitive events that influence good sportsmanship and that create friendships.
Those who are interested in joining can fill out the application on the KHS ping pong's Instagram page @khs.ping.pong. The application is free, but there is a $10 t-shirt fee associated with playing in the tournament.
"Ping pong will be an experience like no other. Once a person picks up a pong paddle, they will not be the same person when they put it down," Nied said.
Show your KHS spirit by getting involved in a fun competitive club like KHS ping pong!