Students Speak on Finally Returning to In-Person School
As we tread through the unknown of the pandemic, another variable of uncertainty is being added to many teachers' and students' agendas: returning to in-person school. On February 23, it is planned for Option 1 students to return back to in-person school. Although the coronavirus cases have gone down enough for students to re-enter the school, many still have mixed feelings about returning.
Sophomore Lana Waters feels very wary about students going back to school so soon, fearing that the school board will end up repeating the past.
"I don't think [students should be sent back to school in person], case numbers are still really high. I feel like the same thing that happened in November where school opened and then closed right away might happen again," said Waters.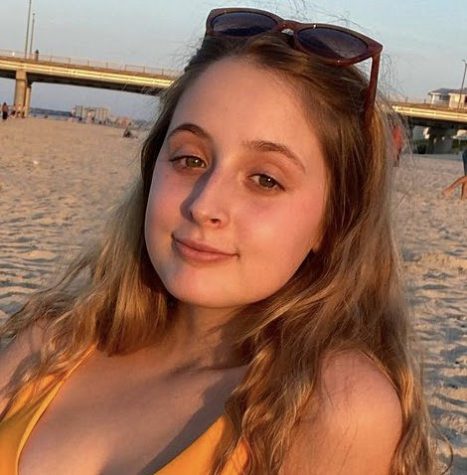 Junior Riley Stacier feels the same way.
"I'm going back, and I'm nervous," said Stacier. "I don't think students should be sent back to in-person school yet because the cases are very high in Virginia."
Although going back to in-person school is a topic of stress for some students, others are counting down the days until they can go back to school safely.
"I'm excited to go back to school in person because I get to see people and do the EBA classes in person," said sophomore Nico Vila Razzetti.
Some students prefer in-person school for the sole fact that they are struggling to learn virtually.
"I think I learn better face-to-face because I'm not as distracted in person," said Vila Razzetti.
Junior Amara Cross also admits that being virtual has not benefited her work ethic.
"My grades have definitely been affected negatively by being virtual. Lack of motivation from being home all day plus having to do homework every night hasn't done any good for me," she said.
On the other side of the spectrum, some students prefer online school to its face-to-face counterpart.
"I really only like virtual [school] because I can stay home and do what I want," said sophomore Jonathan Beasley.
With graduation on its way, senior Trinity Henderson likes being virtual because it prepares her for the upcoming years.
"I prefer online school because I make my own time to do things, and it feels like it's preparing me for college since I'm a senior," she said.
Despite the fact that students will be faced with uncertainty as they begin returning to school, the change could be the start of the transition back into "normal" life. All in all, the only thing the students of VBCPS can do is hope for the best.