Kempsville High School's Virtual Spirit Week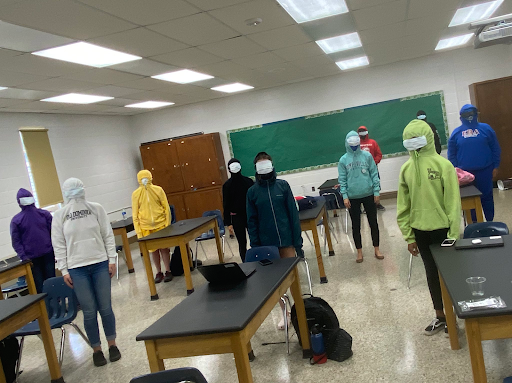 Every year the Kempsville High School SCA organizes Spirit Week to show off school pride. Though school isn't in-person, Spirit Week continued virtually.
Spirit Day Themes:
Tuesday: Pajama Pants Day
Wednesday: Disney Day
Thursday: Halloween Day
Friday: Chief Pride Day
On Tuesday, students and staff dressed in their favorite pajama pants.
Disney Day allowed students to wear anything related to Disney including princess dresses, superhero suits, or even Pixar costumes.
Halloween Day was the third day of Spirit Week. Students were encouraged to wear their costumes or anything spooky.
On Friday, students celebrated their Chief Pride. Each class wore a designated color. Freshman dressed in white, sophomores in grey, juniors in red, and seniors in blue.