Class of 2020 Set to Have Individual Graduations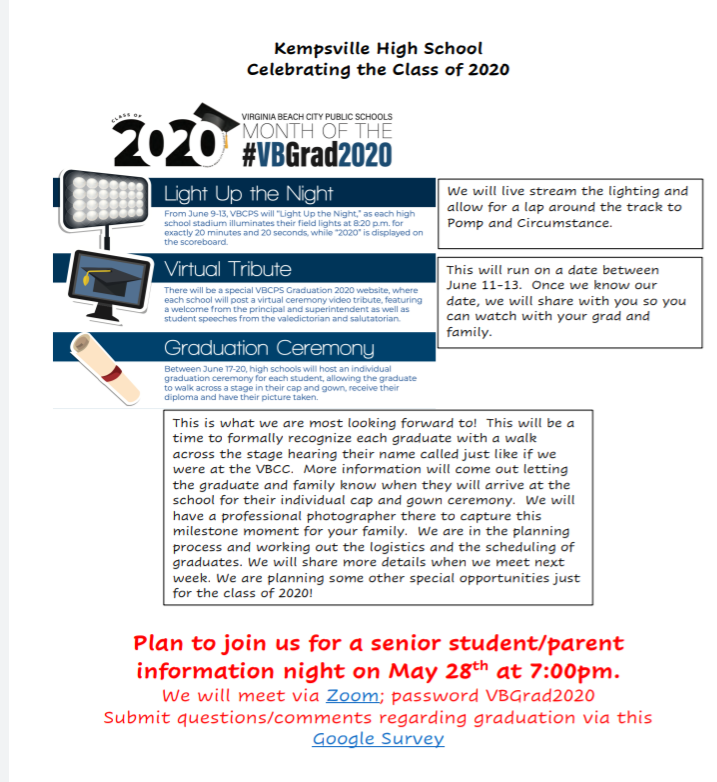 VBCPS has made a decision concerning the graduation status of the Class of 2020.
"VBSchools has settled on a monthlong [sic] series of events and displays planned throughout the city that congratulate the efforts of more than 4800 young people," they said on Tuesday, May 19, in an email sent to families and on their website. "June will officially be declared the 'Month of the VBCPS Graduate.'"
Each school, including Kempsville, will host a graduation ceremony for each student individually, where the student can walk across a stage and receive their diploma in front of their guest list of no more than 10 people. Slots for students will be scheduled between June 17 and 20.
VBCPS will be making a graduation 2020 website where valedictorian and salutatorian videos will be uploaded and slides created by students detailing their accomplishments posted.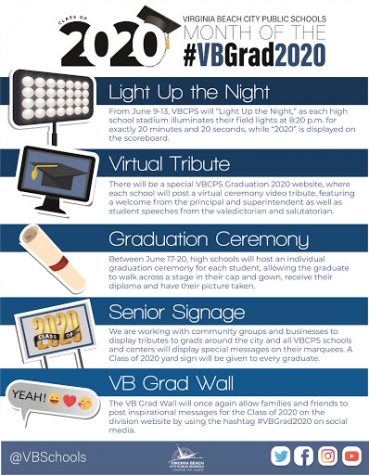 VBCPS will also be posting a "Pass the Diploma" video on June 1, and will host "Light Up the Night" June 9 -13, where high schools will turn on their lights at 8:20 and leave them lit for 20 minutes and 20 seconds, and display "2020" on the scoreboard.
Seniors have also been provided yard signs, and schools will have graduation tributes on their marquees. People are also encouraged to use the hashtag #VBGrad2020 on social media.
"I know this is not what any of us expected graduations to look like, but I'm confident that we've put together a citywide, meaningful experience that honors every single one of our seniors with the celebration they deserve," VBCPS said. "We want our graduates to know just how proud all of Virginia Beach is of their accomplishments."
Kempsville High School is planning another senior student / parent meeting on Thursday, May 28, at 7 p.m. A make-up pick up for caps and gowns, as well as honor stoles and tassels, will be at Jostens on June 1 from 6-7:30 p.m. Honor stoles and tassels are $20, and cash will be requested.
About the Writer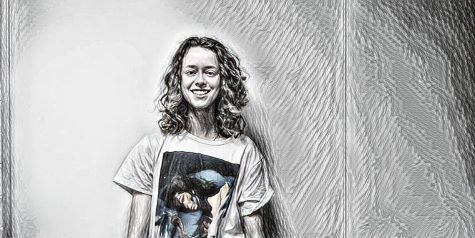 Sydney Haulenbeek, Editor in Chief
Sydney Haulenbeek is a senior and a fourth-year writer for The Treaty. She enjoys researching and analyzing nonsense, wasting time on Twitter, and working...