EBA Senior Ceremony Presented on Instagram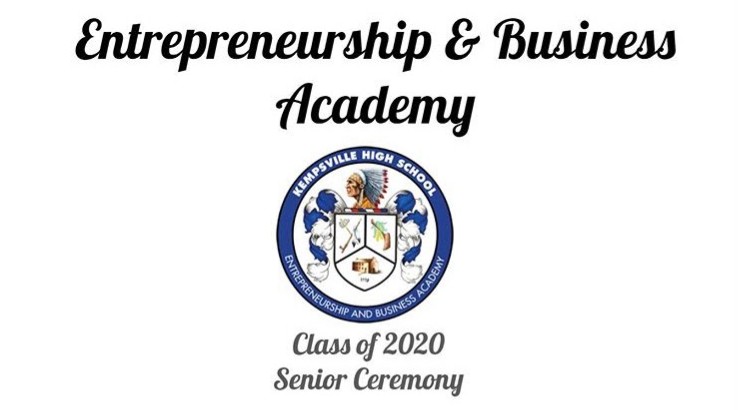 While the cancelation of schools has affected seniors from having a graduation, their dedication and hard-work are still being recognized. The EBA Senior Day Ceremony was originally planned for June 2, but seniors instead will be commemorated through Instagram, although the school has said that they do plan to hold a senior ceremony and senior day for the Class of 2020. 
"The Class of 2020 is and will always be our first ever graduating class of seniors," says the first post of the virtual ceremony consisting of Instagram posts. 
Meghan Timlin, the academy coordinator, after being given the green light to do so, has been posting pictures of each senior with an attached description since April 27.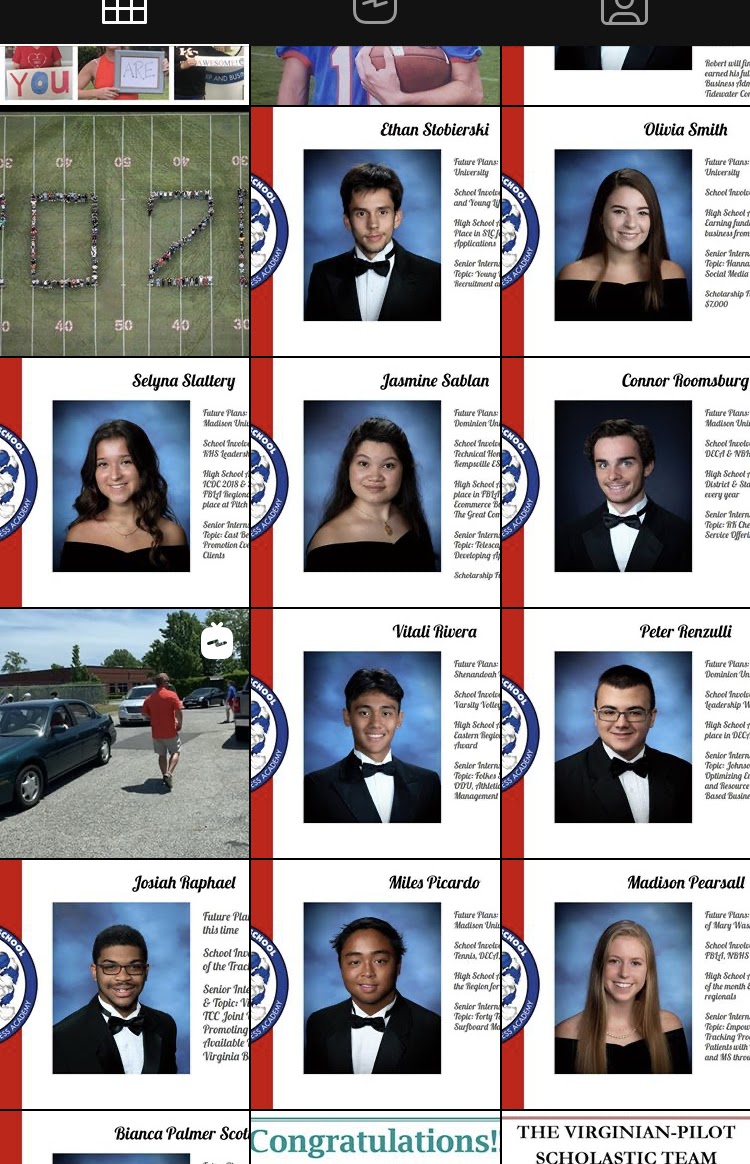 "This presentation was going to be used at their EBA Senior Day Ceremony that was set for June 2nd. When we heard that we wouldn't be back to school we knew we needed to plan to do something for them," Timlin says. 
Students completed a survey to complete the slides with the following information: the college they are going to and what for, activities/groups they were a part of during high school, their greatest achievement, internship, if they have received scholarship funds, and if they completed the entire degree from TCC.
The 2016-2017 school year saw the first Entrepreneurship and Business Academy students, Class of 2020, at Kempsville.
"This is different from other academies because it is our first graduating class of students and this year meant a lot to all students and staff," said Timlin. "We have 91 total to post. Soon, we will start doing 3 a day to get them all in."