ACCELerator Students Partake in Diner Designing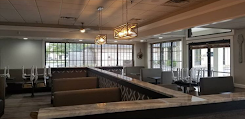 The Kempsville Entrepreneurship and Business Academy has participated in numerous events in the past. At the end of January this year, juniors in the ACCELerator business class came together to design the layout of the dining room in the Brick House Diner, opening soon in the Kempsville area. 
In order to be a member of the Accelerator class, it is not as straightforward as going to guidance and putting in a request. Students either had to win enough money during Pitch Night, an INCubator event where students pitch ideas to a range of business experts, or bootstrap enough money to support their business. 
"It was a very important next step for my team and I when we were sophomores in Incubator because we wanted to continue with our business," says Saniyya Giddens, a junior, in regards to joining Accelerator.
The Accelerator class brings out the best in individuals and joins them together to create a concoction of ideas.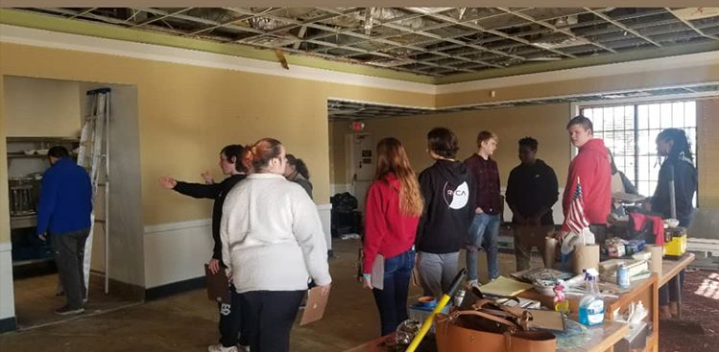 "In Accelerator, teams come up with their own plans on what they need to do during the two weeks of class so that they can grow their businesses. Every team is unique so everyone has something different they need to accomplish during that week. After the weeks are complete, teams present what they have done and what they plan to do in the future. You can see each team's growth and progression during this process," says Giddens. Maggie Kelly's and Giddens's layout was picked as the main design, with ideas and elements from the other students incorporated in.
As good things take time, the operation of designing the Brick House Diner was a lengthy process. Four groups of two were made. Ideas were brought up, questions were asked, observations took place, and notes were made.
 "For the Brick House Diner Design Challenge, we were put into teams that were different from our regular Accelerator. This caused Maggie and I to get put together and when we saw that we were partnered up, we knew our ideas would be great! Maggie and I did a lot of research about what Brick House Diners looked like in different areas so that we could incorporate that same feel. We also wanted to make sure the diner made everyone feel welcomed, whether you were young or old, so we focused around making that happen too," Giddens says. For two weeks, the groups worked on their designs and then pitched their ideas. 
There is still some work that needs to be done, but for the most part,  the diner is almost completely finished. 
"My favorite part of the challenge was presenting our idea at the end," said Giddens. "It was fun seeing the other teams present their ideas and we got to see how many similar ideas we all had. It was very rewarding that Maggie and I won the challenge because we put in a lot of hard work." 
Designing the Brick House Diner was the ultimate challenge, but was also a cooperative way to put the students' true abilities to work.