Teachers Manage the Change in Learning Environments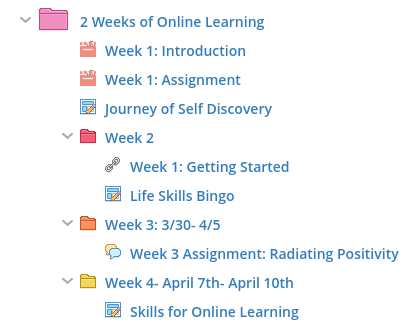 Due to the shutdown of schools across the country, teachers have taken different approaches to teaching over the internet. Zoom has allowed teachers and students to have online video calls and discuss different topics, similar to a regular class. Teachers post assignments on Schoology and send out messages or emails to students and parents for reminders, tips for online work, and check-ins.
Ms. Taylor Guckert, an English 9 Honors and English 11 teacher, sympathizes with both teachers and students. 
"I think most teachers are trying to balance keeping their own children busy long enough for them to get work done. We teachers also have to realize that students have [about] seven other online classes to worry about," she said. "I think this is a stressful time for everyone! However, we just have to keep focusing on the positive to get through this difficult time." 
Although teachers are not physically at school, they still have to work from home while harmonizing their personal life. "It has been hard to find a balance between homeschooling my younger brother (he is in second grade), taking care of my new puppy, and being online when it is convenient for students rather than myself. It is so much easier to teach when you are free of distractions," Guckert comments. 
The concept of online work is not new, as schools have previously had a couple of virtual learning days; however, doing so for an extended period of time is. 
"I am not going to lie, some days are easier than others. Since we all work better at different times of the day, it is easy to be on the computer all day long. I think the best thing that I did was to mute my email notifications after 7 pm. This gives me time to turn my work brain off and relax. Now that the work is at home, it can be easy for teachers to never stop working," said Guckert.
"This new way of learning has changed my teaching in many ways. I certainly email A LOT more than I used to. I probably send about 20 emails to students and parents a day."
This time has also given her the chance to be more creative with assignments.
"Since our SOLs were canceled, I took this time to blend practical life skills with English content we have already covered," Guckert said. "For example, two weeks ago, Mrs. Mounce and I created a life skills bingo activity. Students could learn practical skills like writing a check, writing a letter, or changing a tire, while still using the writing reflection to enhance their writing skills." 
"This week I am having students prepare for what is to come after spring break. Though we are not sure of the specifics at this time, I think it is important for students to learn how to take online classes. At James Madison University, I had to take a class before my online class that taught us the difference in expectations for an online course versus an in-person course," said Guckert regarding future assignments.
Adapting to a 100% online atmosphere was (and still is) not very straightforward for teachers and students. 
"I honestly think we teachers are going through this all at the same time. I guess my advice would be that you're doing a great job. None of us have ever been in this situation before and we are trying our best. I think it is important for students to find a good balance and to create a schedule. They can plan out that each day they will work on school work from 9 am -12 pm, then they will take a break, and maybe from 3 pm -6 pm they finish one more assignment. Students need to create a school and home balance by setting aside time for them to do something for themselves. For example, a lot of my 11th graders have been using this time to get creative with drawing and/or painting. School is important, but students need to make sure that they are not overworking themselves now that the work is completely done at home."