Kempsville High School is Starting a Debate Team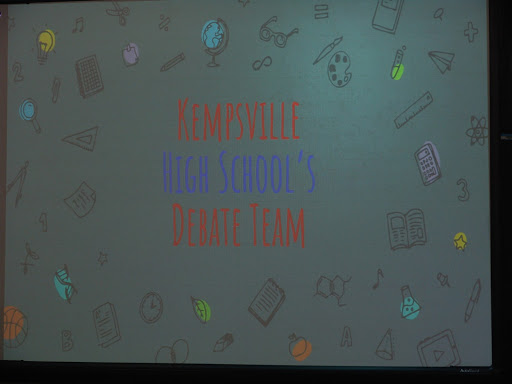 English Teacher Charlotte Jenkins is rekindling the idea of a competitive debate team at Kempsville High School. The Debate Team will compete against other Virginia Beach Schools in different styles of debate, such as Lincoln-Douglas (one-on-one debating). 
Jenkins hosted an interest meeting for the Debate Team on Friday, February 21. She spoke about how the debate teams in the area compete, as well as the benefits of joining the team. Jenkins introduced different types of debating styles, such as the Lincoln-Douglas style mentioned above. She also talked about her interest in restarting the debate team here at Kempsville. 
Jenkins encouraged students to join, speaking about the benefits of being on a debate team.
 "You will gain valuable skills for your career in the future," she said, "and you will learn to be an engaged citizen."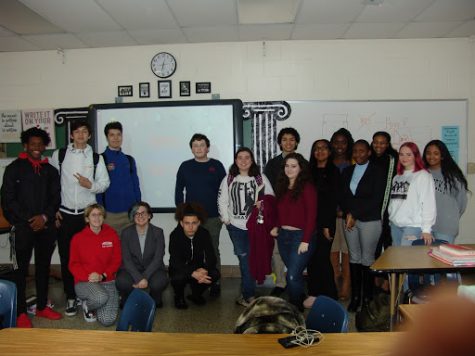 She also added: "You're going to make friends. Everybody in here, we're going to be a great team." 
The first debate match of the school year will be held at First Colonial High School on March 7. Kempsville will not be competing in this competition. 
If you are interested in joining the debate team or in learning more about this opportunity, see Ms. Jenkins in room 210.