KHS Gets Special Performance of "Cross That River"
"You probably don't realize what a special honor this is for Kempsville High School to have this performance, 'Cross That River,' in our auditorium," said Principal Melissa George, opening a selective performance of "Cross That River" on February 7. A shortened version of the musical was performed during 3A for select classes. 
Kempsville High School was the only high school in Virginia Beach who got a chance to see the performance, which was brought to the school through the combined efforts of the Virginia African American Cultural Center (VAACC) and Zeiders American Dream Theater. The event was funded in part by the City of Virginia Beach through a grant from the Arts and Humanities Commission. 
"It is such a pleasure to bring this to Kempsville High School because I was former councilwoman of Kempsville," said Dr. Amelia Ross-Hammond, the founder and chairman of VAACC. "So this is a special delight. The Virginia African American Culture Center is working on building a center in Kempsville about African Americans, about their contributions, and we will talk about informing, educating, and we will have a stage and so forth for visitors and special friends to come." 
The event also featured prominent guests, such as School Board members Mrs. Beverly Anderson, Mrs. Sharon Felton, Ms. Riggs, and School Board Chair Mrs. Rye, as well as President of the Board of the Virginia African American Cultural Center Mr. Bruce Williams and Hillary Plate, cultural programs and grants coordinator for Virginia Beach.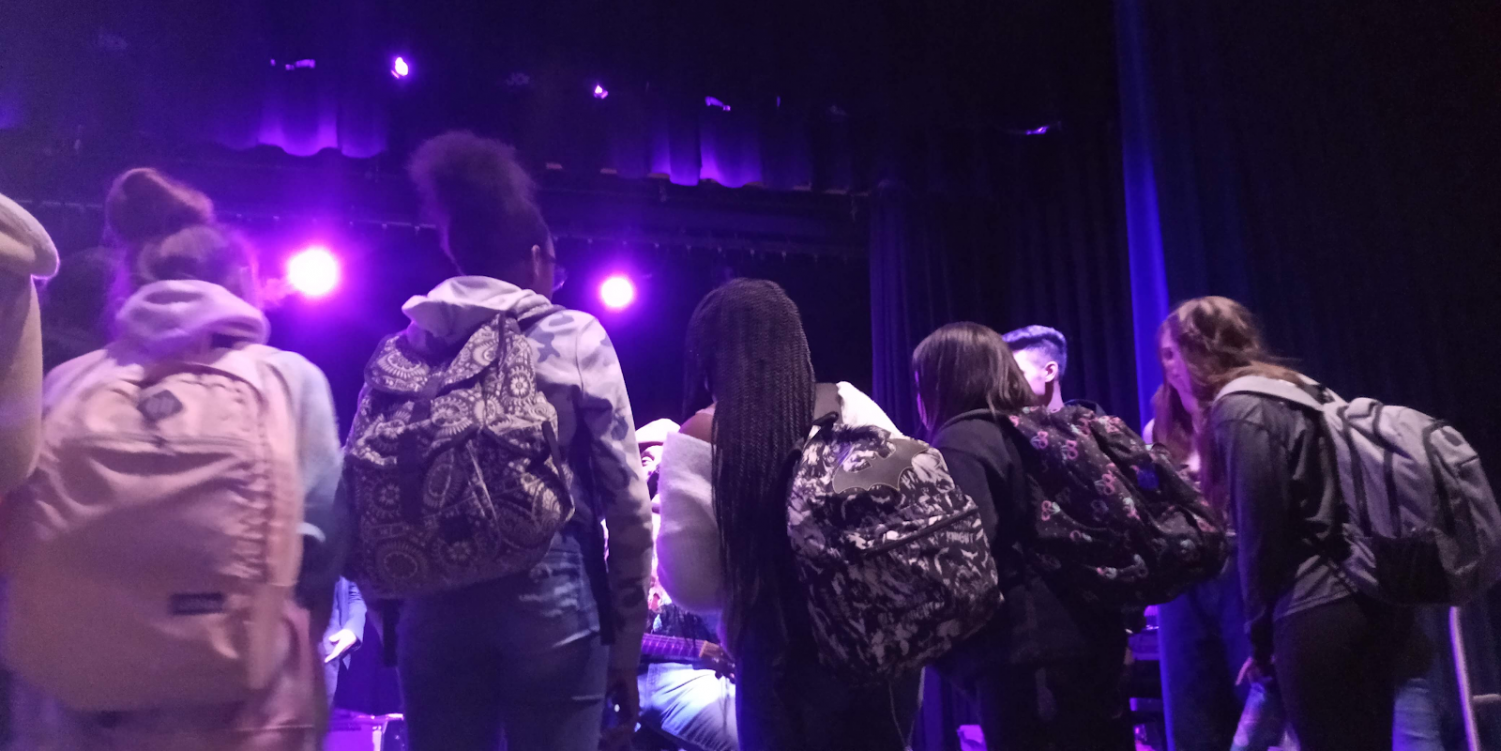 "Cross That River" is a jazz-based musical composed by Allan Harris and directed by Reggie Life that tells the story of a young man named Blue in 1845, who escapes from his life as a slave on a plantation to become one of America's first African American cowboys. Because the block is shorter than the length of the musical, much of the performance was shortened into highlight songs, with explanations from Harris as to the progression of the storyline.
The musical also included a lot of audience interaction, a feature that you wouldn't likely see when it was showing, but that allowed students to learn more about African American cowboys, and where terms originated from. Harris interacted with the audience, asking them if they knew the meaning of certain words, such as "cookie" (someone who cooks and takes care of a group of cowboys or a wagon train) and "cowboy," which stems from a phrase used on plantations: "Go get that cow, boy."  
The show, which flowed well despite its time limitations, was concluded by guest appearances of descendants of African American cowboys, who now raise horses, and a raffle for the "Cross That River" album, as well as an open Q&A and meet and greet with the performers.