Leadership Workshop Staff Catches Student Attention
 Leadership Workshop is a camp-based type activity headed by the school for students and faculty as a way to bond and become closer to other students through group activities.
Throughout the halls, students have seen the Leadership Workshop staff walking around with balloons, to find ways to get other students involved with the workshop. The Leadership Workshop staff are a group of students on the workshop team who set goals to persuade students to join Leadership Workshop. 
Not only did the team put together the balloons, but the staff had a whole secret spirit week filled with goofy, fun ways to get other students to be interested to join the event.
 "The balloons were like walking advertisements, everyone on the staff would carry a balloon around the school for spirit week," said Michael Lavene, a senior who is on staff. 
During Spirit Week, Monday was "Random Object Day," where Leadership Workshop staff brought one random thing from the student's house to show off to other students. Other days included "Dress Nice Day," "Balloon Day," and the very last day was none other than "Leadership Shirt Day," where the student staff team wore this year's Leadership Workshop custom shirt.
 Leadership Workshop, which is February 14 through the 16, is a "three-day weekend camp theme" for all students from Kempsville to come together and grow. The camp is held at the Triple R Ranch and provides students a chance to learn skills for the future following graduation. The participants include any students from freshman year to junior year, and select juniors and seniors may be counselors. 
The purpose, said Lavene, is "to involve yourself with leadership skills [through] a weekend full of enjoyment with peers from school, and doing all sorts of activities to build character and leadership attributes."
Leadership Workshop applications are available outside of the rooms of Mr. Midgette, Ms. Houchins, and Ms. Swanner. They are due by Friday the 24th.
About the Writer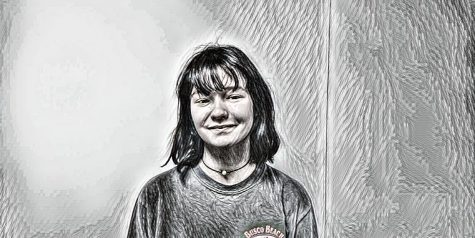 Jakelynn Credle, Staff Writer
Hello, my name is Jakelynn! I'm a senior and I've been attending Kempsville since my freshman year. I'm not involved in anything other than The Treaty, but...