Pastor Speaks to the GSA about Being an Open and Affirming Congregation
On Wednesday, November 20, the Gay-Straight Alliance (GSA) welcomed Pastor Kim Hodges from the Lynnhaven Colony Congregational United Church of Christ to speak during their after school meeting. She spoke about the United Church of Christ's more "open and affirming" take on Christianity, and how they are accepting to anyone no matter their race, language, age, gender, sexual orientation, physical and mental ability, socio-economic status, marital status, or faith background.
Pastor Kim Hodges grew up in Chesapeake, went to school in North Carolina, graduated from Durham with her master's and became a high school math teacher. In 2011, she was ordained and has been doing four years of pastoral work. She spoke about how many congregations in the area can't define themselves as being open and affirming to everyone, and she admits that Christianity sends out mixed messages towards LGBTQ+ people, saying that God loves everyone, but also that they need to change. 
This past Sunday, the Lynnhaven Colony's scriptural message was from Proverbs and discussed picking your battles and using wisdom in those battles. They touched upon the holidays coming up, and the awkward family dinner conversations that are guaranteed to join along. Sometimes, it can be hard to get an unwieldy point across without causing anyone to get upset. Hodges provided an outline that she got from her therapist, for communicating and processing feelings, especially for LGBTQ+ students who encounter struggles in these situations: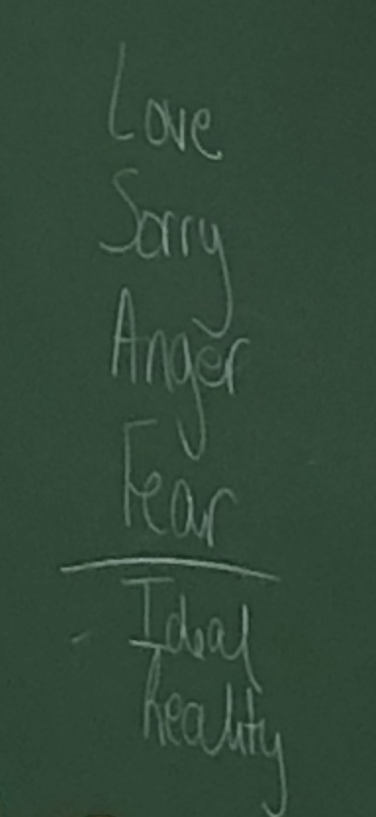 "I

love

you and I respect you for caring about me.

I am

sorry

that I have not been fully honest with you.

I get really

angry

when you do not acknowledge my boyfriend, girlfriend, or partner.

I

fear

that you do not understand who I am.

Ideally

, this wouldn't be an issue with no misunderstandings.

In

reality

, I just need you to recognize that I love this person."
The United Church of Christ is involved in many LGBTQ+ assemblies, such as the Pridefest in Norfolk. When asked about receiving backlash, Pastor Hodges said she has never encountered any problems or resistance from the congregation. However, there have been several instances of backlash from outside the community: one time, when a Cox High School Gay-Straight Alliance assembly was canceled by the school board making it be held at night, letters on a sign that said: "We support you Cox High School GSA" were rearranged to say something different. Other times, she has also been told by other pastors that they're "leading the congregation to hell." Although she particularly describes those words as hard to hear, she sees that they feel that way and recognizes that she feels different.
On top of all of that, one of the main reasons she came in to speak with the GSA is because she wanted LGBTQ+ students to hear from a pastor that they're loved, wanted, and valued and that they don't need to change who they are to be loved.