Taekwondo Club Begins in Kempsville
The Taekwondo Club, which had its first meeting on November 12, teaches its members about the art and how to properly execute it. The club gets people physically involved by teaching them different moves and increases their skills in the art. If the members of the club work hard, they may even move up in belt color, ranks that signify their expertise in the art. 
The class is taught by W.L. Walker, a resource officer at Kempsville High School. Walker has been working on bringing the club to Kempsville for awhile now, and with the proper support from students, administration, and the principal, the club can now be added among the many other activities available at Kempsville. 
 Officer Walker wanted to "open up the avenues to a different population of students" who showed interest in the club. After teaching Taekwondo for over ten years, Walker felt that he had enough experience to put his ideas into motion. 
"I have the skill, I have the talent, I have the location; now all I need is a class, and now I have that," Walker stated. 
Officer Walker explained that he teaches taekwondo because unlike other fighting art forms, Taekwondo can be used in defensive and offensive positions.
"Taekwondo is one of the only arts where you can initiate an attack if provoked," Walker explained. "Karate is a defense art, which means that if I am trying to attack someone that knows Karate, I would have the advantage, but I'm now catering to what his art all about. If you start naming all these other art forms, like Muy Tai and these things, all of them have their own special, unique set of skills, but Taekwondo is the one that's gonna cater to both offense and defense."  
Walker feels that taking Taekwondo can have many beneficial consequences for its students, as it helps growth in both body and mind. 
"It helps you focus, your balance, gives you energy, lose weight, flexibility; it also pretty much gives you an overview on life. It's like the perfect canvas to explore many different things. It helps with your attention, your focus, your endurance, your stamina, your confidence. It builds all of those things."   
The Taekwondo Club is something anyone can join and benefit from. Unlike other clubs that exist in the school, the Taekwondo Club is a club that invites students and teachers alike to attend. However, as it continues to grow, there is something more Officer Walker wants out of the class. 
"My objective is to start a Taekwondo team here within the school. And the only way I can do that is if I get the right students that [are] interested. I train them until they become black belts, and then that team will continue and it'll continue to grow."
Officer Walker hopes to achieve this goal with students that will stay with him and the club long enough to learn and grow. 
The Taekwondo Club is open to everyone and anyone. Meetings are held after school on Tuesday and Thursdays in the mat room located in Room 502. All are welcome and can learn from the art of Taekwondo.
About the Contributor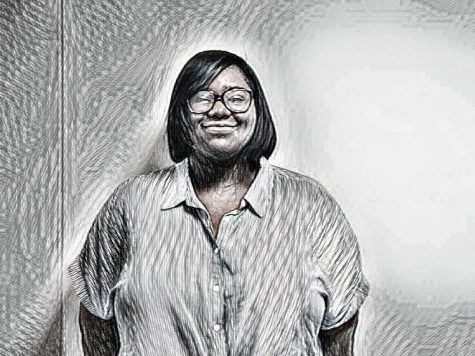 Mylynn Hopper, Staff Writer
Mylynn Hopper is a senior here at Kempsville High School. She is also a member of the Spanish Honor Society. She enjoys creative writing and photography.