Stepping Into a New School Year with Mrs. Nurse
"'Get it together' is my favorite phrase," said  Mrs. Kim Nurse, a special education teacher who created the Kempsville High School Step Team. Indeed, it is important to be able to "get it together" when performing on any dance team. One must be able to cast aside their fears and perform, which is what step is all about.
Tryouts for the step team will be held in the gym during lunch on October 17. Anyone who wishes to participate should email Nurse for details. Previous experience is not necessary, and girls as well as boys may join the team.  A group of 3-4 students is necessary for the audition. Students make their own step routines and perform in front of a panel of judges that will choose the step team members. 
Nurse is also asking that students wear exercise clothes to the audition. This includes exercise shoes, comfortable pants or shorts – no jeans – and a shirt that they can work out in.
Nurse says that she enjoys all styles of dance and that she likes dancing to all styles of music. She says she is very versatile and open, as shown by her love of all music and dance styles. 
If one is worried about auditioning due to stage fright, Mrs. Nurse admits that she, too, once had that problem, at one point in her life.
 "I love the students who are nervous because it reminds me of me…I try to give them as much encouragement as possible."
About the Contributor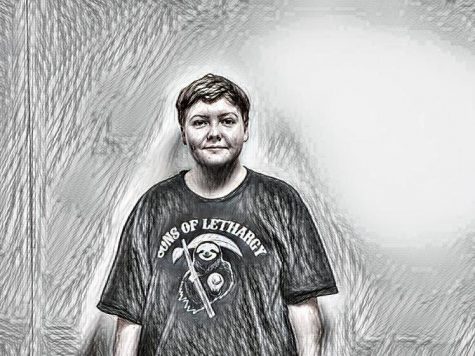 Jack Shupe, Staff Writer
My name is Jack Shupe. I am in the 10th grade and school is very important to me. My favorite classes are math and science but I am also very creative....