Kempsville Introduces VBCPS' First Black Student Union
During lunch on May 15, Carrington Smith, a freshman in the EBA, stood up in front of a group of upwards of 30 Kempsville students gathered in room 109 in an interest meeting to discuss VBCPS' first Black Student Union (BSU).
"Our goal is to put [the] Black Student Union as a high school club on the map since it is our first one ever [in Virginia Beach]," said Smith, the future president of the club. "It is basically our goal to … represent Kempsville as a school that is diverse and put us on the map."
Smith discussed her plans for a Black Student Union in Kempsville, as Kempsville is a predominantly white school that employs only six African-American teachers, as Mrs. Kimberly Nurse, the faculty advisor for the group, pointed out. The meeting was intended to gauge how many students would be willing to involve themselves in a Black Student Union at Kempsville and also inform prospective members of executive board positions that are available within the club.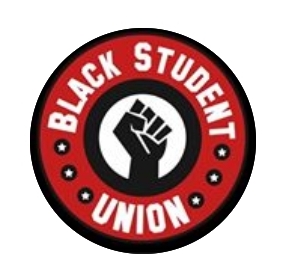 Smith, Mrs. Nurse, and Jordan Felder, the EBA freshman who was the original founder, all described their ideas to create a safe space to communicate and build awareness as to what it is like to be an African American student at Kempsville while also generating a more educated look on black culture and history.
"I would like to try to eliminate groups and cliques, to change the perspective on African-American people, [and] to educate and inspire people to learn about our ancestors and what we are about," said Smith on the changes and impacts she wants the BSU to have on the community of KHS.
Strong emphasis was put on the members' commitment, grades, and ability to represent the BSU, as well as the fact that the club is open to all students at KHS.
When asked about the inspiration behind the Union, Smith responded by saying, "There wasn't a lot of diversity within Kempsville High School as a whole since it is a predominantly white school, so it kind of takes a stand and is a way to express ourselves as African-American people, especially to people who … don't know what we are about."
According to the leaders of the meeting, the BSU intends both to meet and participate in an activity at least once every month. Some of the activities Smith, Felder, and Nurse proposed for the BSU include a diversity workshop over the summer, a trip to the African American Museum in Washington D.C., a soul food luncheon, volunteering at next year's African American Male Summit, a culture show, and "Real Talk" sessions about the roots, history, and culture of African Americans.
The next meeting will be held on May 29th. Applications for board positions are available from Mrs. Nurse in room 109. Follow @bsuchiefs on Instagram for updates and photos.