'Avengers: Endgame' is a Finale for Fans
Note: Contains spoilers and the discussion of plot of Avengers: Endgame.
If Avengers: Infinity War began abruptly, its successor, Avengers: Endgame, proved to be quite the opposite. Opening with a scene in which Ant-Man and his family are together, Endgame recounted the end of the previous movie by reiterating the 'snap,' or disappearance, of roughly 50% of the galactic population, from the view of those living on Earth. Endgame's opening was lackluster, emitting a sensation of wasted time as previously stated information is skimmed over once again despite the only one-year gap between Infinity War and Endgame.
The plot then shifts to Ironman and the time he spent on a ship floating in space as oxygen dwindles away. This scene – which was emphasized in the trailers to appear like it would take up quite a bit of the full movie – was resolved in 20 minutes as Captain Marvel appears and swiftly brings the ship back down to earth. The problem of Ironman being stuck in space was resolved so quickly and resolutely that it felt like a nice, sharp way to cut the leftover strings from the previous movie and move on to a plot that is only partially distant from the previous one. Captain Marvel's appearance felt convenient and devaluing toward the previous predicament.     
Then, five years pass. And the movie sinks further into its recovery period. Some action is taken when the group confronts Thanos, only to find that he has destroyed the infinity stones. Hopelessness builds, and the group slowly shatters: Captain America ends up giving group grief counseling and Black Widow is grasping at strings to keep the earth running as the male avengers flee, Thor hides out to drink beer and play video games, and Ironman isolates himself in a cabin in the woods with his wife and daughter. The drag goes on for far too long, emphasizing loss and hardly moving forward, punctuated with random clips inserted for hilarity – Hulk's brunch, in which nothing was accomplished – to keep the melancholic mood from shifting further into depressing. Given the flexible establishment of time in both the previous movie and in Endgame, this depressing emphasis seems to hold no more value than to do explicitly that: depress.
"
Whether Avengers: Endgame was perfect or not the fans would still love it – and did love it – as it summed up a 22-movie universe in a farewell to forefront characters.
Eventually, things progress with the creation of a time machine, but even as they wander through New York, the plot doesn't really seem to begin until things begin to go downhill, and events start to hold value. Black Widow's death – permanent. Ant-Man's back and forth interactions with his family? Hard to say.
The death of a major character was what really jumpstarted events, as once they return and things are corrected, actions really begin to matter, and time – ironically – begins to move forward. Eventually, there is a return to the main problem at hand – Thanos; except at this point, from another time – and the action actively kicks in. As Endgame trudges toward its finale, it's more diverse and dependable characters reappear to make the end possible: Captain Marvel steers off Thanos for longer than anyone but Ironman and the reparative snap acts as a convenience as the warriors of Wakanda massively resist his forces.  
The headlining problems aren't blatant during the watch, and as a casual viewer it may be easy to not see them. But many of the characters who held the story together, particularly Black Widow and Captain Marvel, had their actions sidelined or minimalized; their work coming across as necessary but with no thankfulness, as Black Widow kept the Avengers running for five years after the snap, and not only felt the need to clean up her emotions whenever someone else was involved, but also died for Hawkeye, who had become a vigilante. There was also the key problem of structure within the movie: Avengers: Endgame re-touched on past story arches to sum up and provide further conclusion for individual plots outside of the main one within the movie. Thor reached closure with his mother and his past, and Captain American returned to live in it. Unlike the other Avengers movies, Endgame built more on the endings of each character and their history, rather than the group tied together as one, leaving the ending to feel more like the disintegration of the original group as they branched off in their lives and deaths, rather than a well-wrapped group picture of a finale.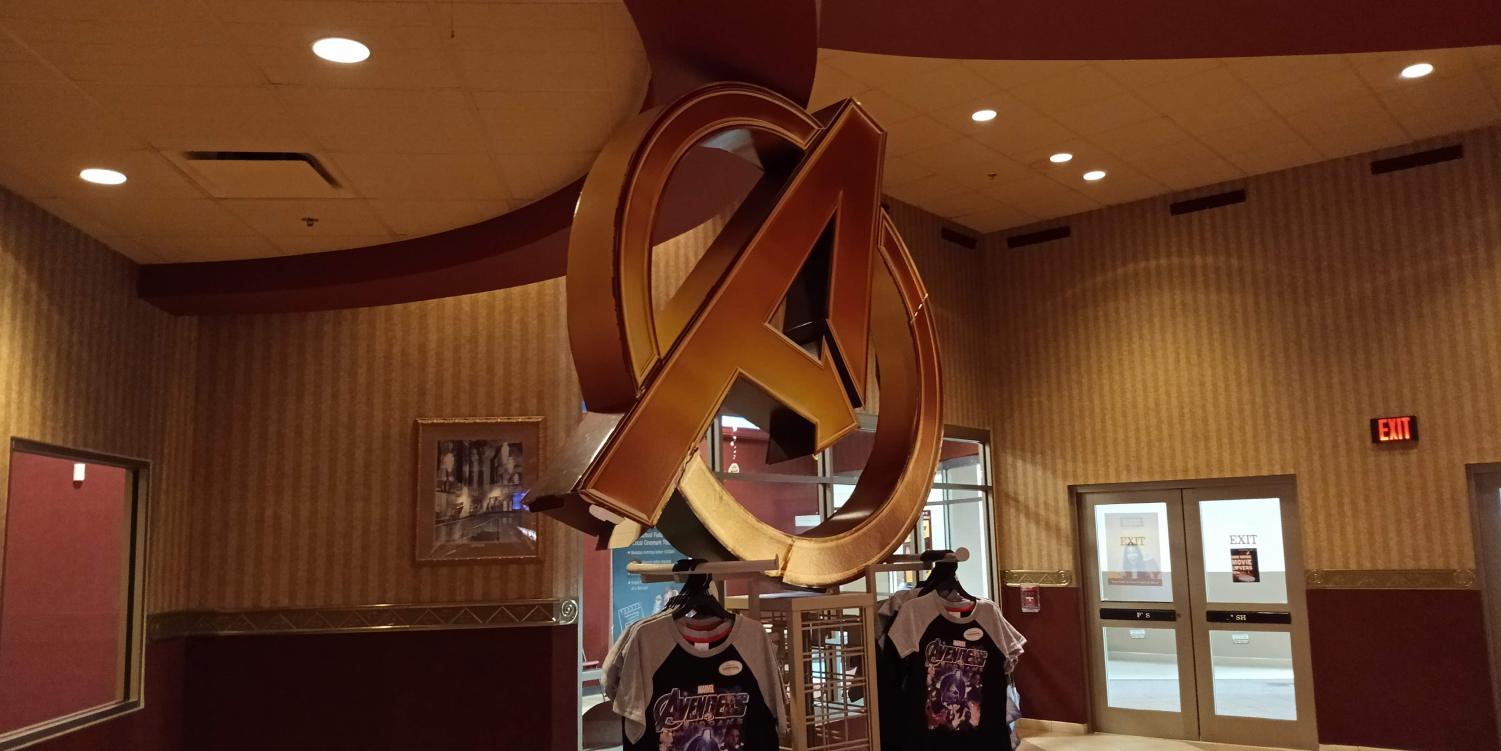 However, Endgame still scored if not in representation – no, the gay, unnamed, grieving character discussing the loss of his partner does not count as progressive – but in fan satisfaction. The comedic relief scattered throughout sated surrounding fans during the viewing I attended, and a great part of the appeal for the movie was in the conclusion and fan interaction. Whether Avengers: Endgame was perfect or not the fans would still love it – and did love it – as it summed up a 22-movie universe in a farewell to forefront characters. Cosplayers banded around the lobby taking pictures, and kids posed in front of signs and in merch. A solid half of the theater was wearing official Marvel gear, and Avengers shirts hung from the ceiling by concessions. Fuzzy Marvel blankets were sitting on shelves with concessions. This movie was a big deal to Marvel fans, and for its devotees, it did no wrong. Unfortunately, it did not hit the spot quite as well in proving itself, nor had the heart-wrenching effect of Infinity War, but concluded the original universe efficiently nevertheless.