Students Participate in Armed Forces PT
Students leaned with their backpacks against the chainlink fence wrapping around Kempsville's soccer, football, and practice field on Tuesday, April 23. There were nine in total, and while they were all there for a variety of reasons around the U.S. Armed Forces – interest in the Navy, Airforce and Coast Guard topping the list – their focus was all on the two women in front of them.
These two women were Alexandria Zavala and Megan Ross, who are both active duty in the Air National Guard, a component of the Air Force, and they spent the lunch period with Kempsville students to administer armed forces physical training, which is nicknamed PT by the military.
 were both volunteers, who decided to participate after being invited by Jennifer Carlson, the military-connected school counselor who organized the event.
"I schedule the ASVAB," Carlson said, "so it just made sense that those who are interested in joining the military would also want to come to an event like the one we had on Tuesday."
This was the first time this event has been done, and Carlson hopes to repeat it again in April of next year, except with a model closer to a field day, including relays and drills.
"April is a good month because it is the month of the military child," Carlson said. "It has a good connection, plus the weather is nice."
Zavala and Ross also felt good about the event, with Zavala saying that she wants to suggest this at other schools.
"It gives them a little taste of what it is that we do in the military," said Zavala. "[What I hope to accomplish] is to show the students that what we do is not that hard, is not that bad; anybody can do it really. My experience has been great as far as PT goes; we just run a mile and a half and do push ups and sit ups. Anybody can do that."
Neither volunteer struggled with physical training during their time at boot camp, although Ross said that she wished she had gone through an experience like the one they administered at Kempsville.
"It would have made me not so intimidated as far as the fitness standards because I know a lot of people think boot camp is scary," Ross said. "It's not all it's cracked up to be; it's a lot easier than people think."
Once they had made their introductions, Ross and Zavala jumped into exercising. The students who attended competed in push up and sit up tests, and Ross joked about actually making them run the mile and a half required in boot camp. Then they talked with students, answering their questions and concerns about the military and its standards.
Jacob Nichols, a junior who won second place in a sit-up competition during the event, is planning on going into the Navy or Airforce. His father is ex-military and runs through mock physical fitness assessments (PFAs) with him, and he attended because he wanted to see if the session would be different, or if there would be any new, more recent information on the programs he wants to enter.
And he didn't leave disappointed.   
"It was informative, and it gave me a nice benchmark for what I have to work for to be able to pass the real PFA," said Nichols."In all honesty, if they have another event like this, I will be attending to see how much I grow or decline in my fitness."
About the Contributor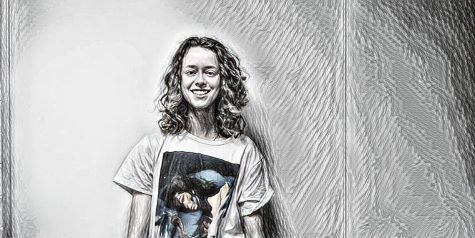 Sydney Haulenbeek, Editor in Chief
Sydney Haulenbeek is a senior and a fourth-year writer for The Treaty. She enjoys researching and analyzing nonsense, wasting time on Twitter, and working...