Soldier and Student: Sebastian Ortiz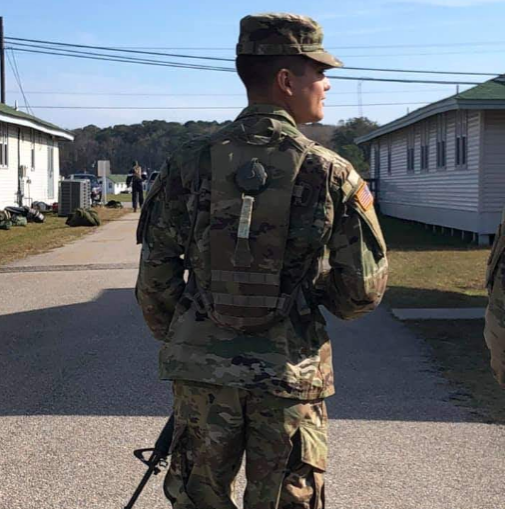 Many high schoolers know what they want to do after they graduate. Many have absolutely no idea. Sebastian Ortiz, senior, has already gotten a head start on his life by enlisting in the United States National Guard at the age of 17.
Having joined in March of last year, Ortiz has already gotten to know what life is like for the armed forces. He attended boot camp during the summer of 2018, between his junior and senior year, and attends duty one weekend out of every month, like any other person in the Army Reserves.
"I don't have a specific job yet because I haven't gone to my AIT [Advanced Individual Training]. Right now, we're getting prepared for it, so we're learning how to do medical stuff," Ortiz said. "It's not that different from just being in high school. I only go once a month. It's cool because I have an income coming in, even though it's only for about two days, but for those two days I get paid about $200."
Ortiz was originally introduced to the National Guard at Kempsville, through recruiters.
"My mom was pretty excited. She's always wanted me to do something with my life, and get out of the house. My girlfriend didn't want me to leave as much, because then she wouldn't get to see me as often. My parents were really happy and they encouraged me, though."
Following his stories of recruitment, Ortiz had some words of wisdom for anyone interested in going into the military. "Once you get there, you realize being able to talk to people you love is something special. Being in boot camp and in this has really made me cherish that more," he said. "You have to be mentally prepared. When you're at basic training, you get depressed pretty quickly. You're there for real, and there's nobody there that you know. You get screamed at all day and you have to wake up at 3 a.m. most of the time. Make sure you're more mentally than physically prepared because they will make sure you're physically ready, but the whole mental aspect is hard."
Ortiz has been involved in several areas of Kempsville. He's in the Tomahawks, and he's been in two musicals with the drama club, and most recently played Conrad Birdie in the drama department's production of Bye Bye Birdie.
About the Writer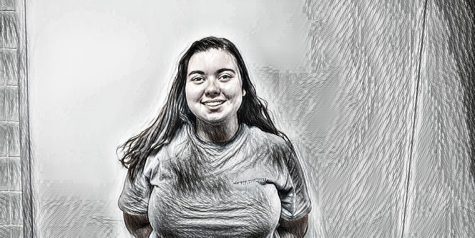 Paxton Coley, Managing Editor
I'm a senior here at Kempsville. I'm involved in not only the Treaty, but also the senior class government, drama club, SCA, WKHS, and marching band. I...