"Two Small Fries to Go" Kempsville One Acts 2019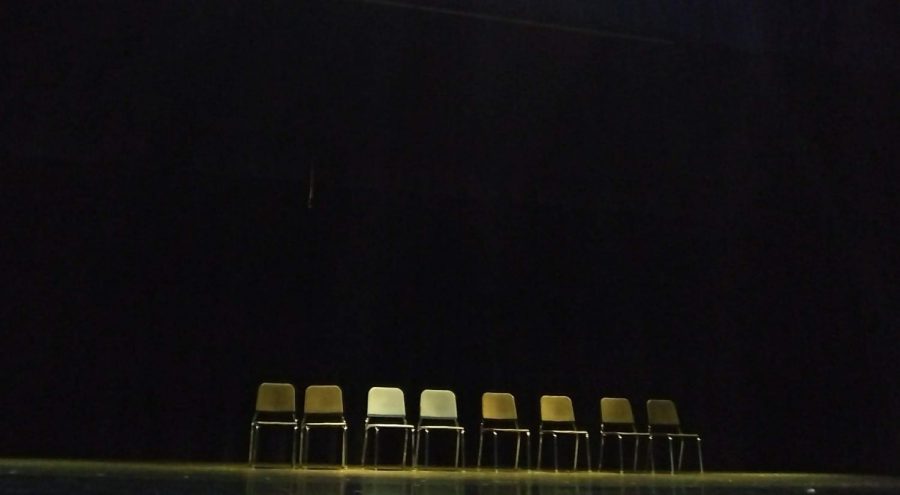 Two Small Fries to Go is a dramatic one act that focuses on teens in the '80s who pose the question, "What is love?"
The show has a cast of eight and focuses on four very different stories. JJ is on a beach vacation, trying to teach his friend, Willy, how to get girls. Sherry is doing the exact same thing with her friend Kimberly. JJ and Sherry are what most would consider "the cool kids." Willy and Kimberly, not so much. Through the adventure that is Two Small Fries to Go, they find out that being cool isn't nearly as cool as being yourself.
Two Small Fries to Go discusses a variation of modern teenage struggles and problems that students now can relate to or understand. One character, Caroline, is an extremely sheltered teenager. She goes about the show asking many questions about love, sex, and "how to know what to do and what not to do." In a dramatic turn of events, she comes up pregnant, pleading to still be her mother's "little girl."
One of the couples featured, Jeffrey and Laura, was biracial and dealing with peer criticism. Through the entire show, they struggle with what other people are saying, constantly wondering if the other thinks they're worth it. In the end, they realize that all they need is each other and their love.
"The show was a great experience because my cast and I have had such great chemistry together," said Joell Ornelas, who played JJ. "A lot of the new actors this year are very fun to work with, and I know I can rely on them to take the show seriously when the time comes to perform."
Denise Burford, who plays Mary, a hyper character who begins the play obsessed with a rockstar, also had nothing but positive words for her time in the show. "I had fun growing into a character who is completely different than who I am as a person. This show was a fun experience for me, but it was a learning experience as well. It was definitely a challenge."
Two Small Fries to Go is going to be performed in VHSL competition on Saturday, January 26 at Indian River High School. They will be performing around 9:30 a.m. All are welcome to come and support!
About the Writer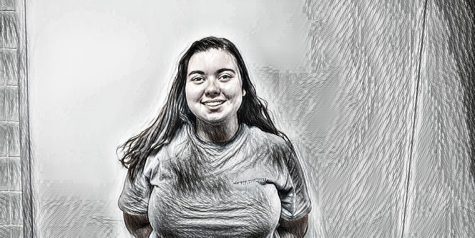 Paxton Coley, Managing Editor
I'm a senior here at Kempsville. I'm involved in not only the Treaty, but also the senior class government, drama club, SCA, WKHS, and marching band. I...