How to Participate in the Digital Yearbook Keepsake for Seniors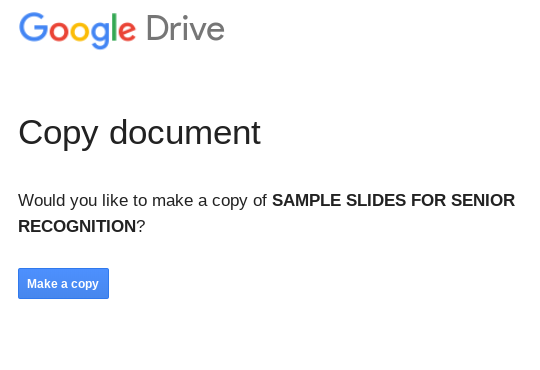 The achievements of Kempsville High School's class of 2020 graduating seniors will not go overlooked, despite the changes made to the graduation ceremonies. In order to honor the seniors, the KHS Counseling Department is creating a Digital Yearbook Keepsake for the graduating class.
School Counselor Keisha Phillips said, "While nothing can fully replace the experience of graduation, prom, or a senior awards program, our hope was to find a way to still honor and recognize this amazing class. We would like to invite each of you to contribute to a digital yearbook keepsake."
All slides for the Keepsake must be shared with each student's designated counselor by June 1, 2020. Here are the requirements to participate in the Digital Yearbook Keepsake:
Create a google slide, and personalize it.
"Some ideas of what to include: Your senior picture, a background of your choice, awards/ accomplishments/ recognitions earned, a favorite quote, a message to your classmates, something that shares your future plans (future school, career, and/or military branch logo)," says Philips to the Senior Schoology Group.
Some options for the slide are displayed here, but Philips encourages students to make it their own.
Be sure to include your name at the top of the slide.
Name your slide your last name, followed by your first name
Share your slide with the school counselor designated here, based on your last name:
EBA Students with Last Names A-R: Victoria Thompson
EBA Students with Last Names R-Z, as well as Renaissance Academy Students: Denise Lawson
Last Names A-C: Jennifer Carlson
Last Names D-G: Keisha Phillips
Last Names H-L: Kevin Ber
Last Names M-R: Khia Evans
Last Names S-Z: Jamayca Donner
The designee will add a copy of your slide to the Class of 2020 Slideshow!
Note that all slides must be submitted by June 1, 2020.