Everyday Objects as Fashion: Safety Pins and Paperclips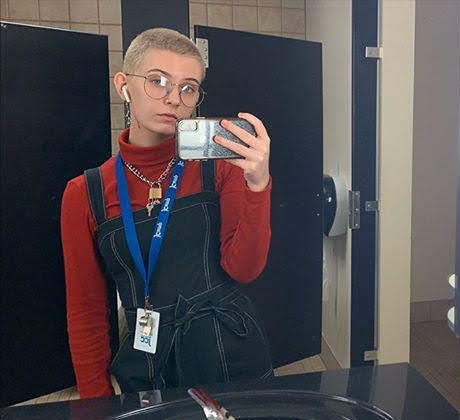 Fashion is subjective, and entirely up to the person wearing it. Some Kempsville students have come up with more creative options in choosing their jewelry and dress, dipping into incorporating everyday objects into their fashion.  
Senior Abigail Knightes describes her fashion sense as "alternative" and "unique." 
"I got my fashion choices from the music I listen to," Knightes said, " and when I was a kid I always thought that alternative fashion was interesting."
Knightes has worn safety pins as earrings before, and a lock and key as a necklace. 
"It just [piqued] my interest," she said. "I work with kids and they really like the lock and key necklace."
She picks whatever matches with her outfit, or pulls something together. Oftentimes, her outfits include household objects as jewelry.
"I wear a lot of safety pins," Knightes said. "I think they're a cool accessory, and I like to do things that are not the 'social norm.'"
She has also considered wearing plastic photo keepers, and key chains.
Another senior, Abigail Williams, describes her fashion as "a little hippie-like."
"It's kind of all over the place," she said. "Whatever I have I wear."
She normally chooses her jewelry based on whatever catches her eye.
"I don't like super flashy stuff," Williams said, "but sometimes I wear loads of necklaces."
"Earrings I normally keep super simple but I saw… safety pins in Hot Topic and I just couldn't stop thinking about them, so I got them," she said. 
"They were just so different and I had never worn anything like that or even thought about wearing anything like that," Williams said. "They seemed weird, and that's me."
Williams has also considered wearing a paper clip in one ear, and a safety pin in the other, and is planning on it.
"I just haven't sterilized the paper clip yet," she said. 
While both girls describe their fashion differently, trying new things is something that has become more frequent as students have more time on their hands. 
About the Writer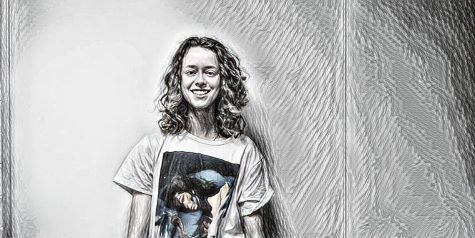 Sydney Haulenbeek, Editor in Chief
Sydney Haulenbeek is a senior and a fourth-year writer for The Treaty. She enjoys researching and analyzing nonsense, wasting time on Twitter, and working...