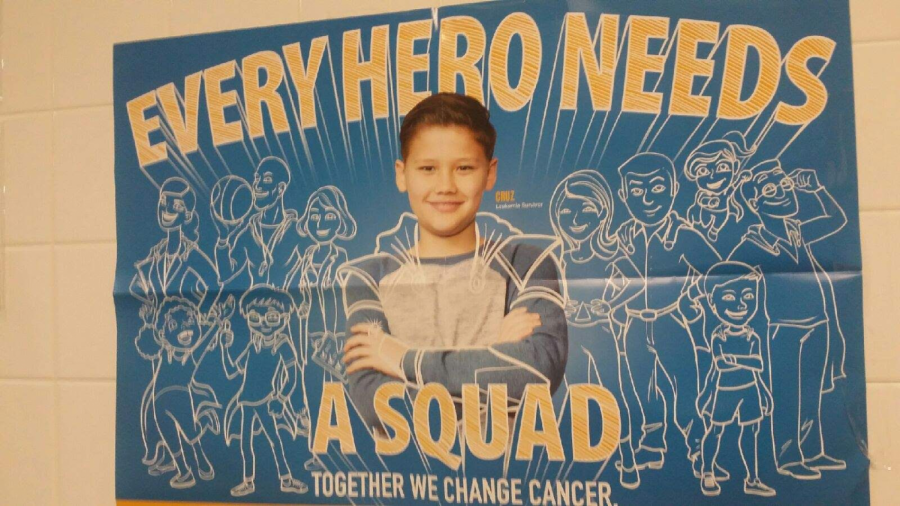 Janelle Camba
For 23 years, Kim Manoso, marketing teacher and DECA sponsor, has organized the Pasta for Pennies fundraiser. Each year, students contribute donations that go toward the Leukemia & Lymphoma Society Student Series. These donations fund a range of services such as finding cures for blood cancers or giving patients access to proper treatments.
"My brother, when he was 14 years old, passed away from leukemia," says Manoso. "So it's… always been important to me to do what I can to raise funds."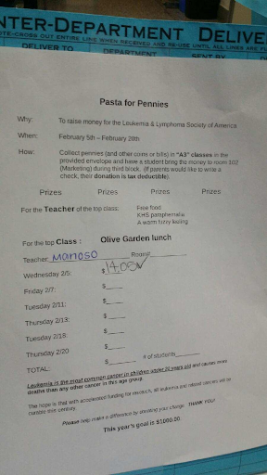 Since 1994, the Leukemia & Lymphoma Society Student Series has raised $315 million with the backing of Olive Garden. As leukemia is the most diagnosed form of childhood cancer, the organization has dedicated itself to putting an end to childhood cancer through the Pasta for Pennies program.
"I suggested…that DECA [hold the fundraiser] years ago and so DECA's…always done it," says Manoso.
Each 3A teacher is given an envelope to collect funds. Students can donate any amount during this block. The fundraiser ends Thursday, February 20. Manoso encourages students to spare money for the cause and contribute what they can. The class that raises the most wins a free Olive Garden pasta party.
DECA hopes to reach a goal of $1000 in total donations by the deadline. Pasta for Pennies is currently running and ready to accept contributions.