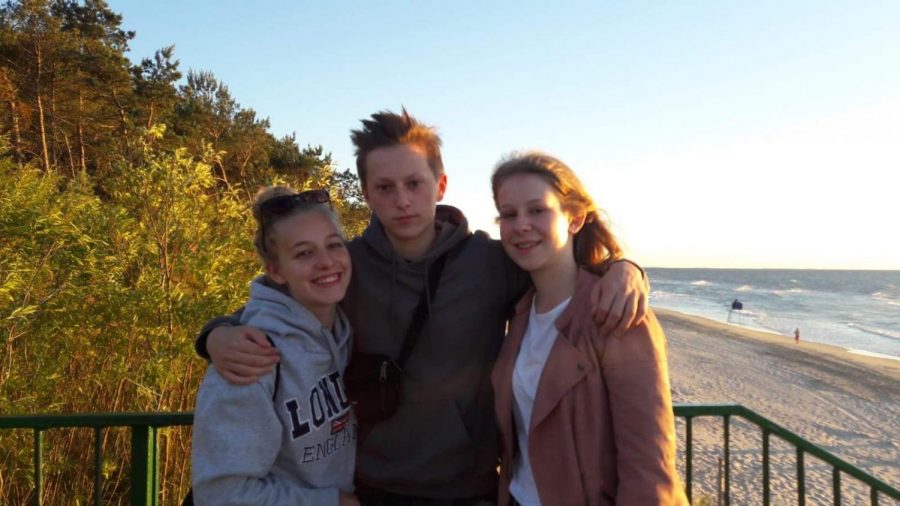 –    Kempsville High School has five foreign exchange students during the 2018-2019 school year. This piece is written by Antonia Emmerich, a foreign exchange student, as a description of her time in America and as a part of an on-going feature series on these students and their experiences.
My decision to come to America for a whole school year was one of the hardest I've ever made. But I don't regret my decision. I learned so much about the culture and myself during my time here. It will always be an important part of my life. For me, America is great. Even though it is not perfect, waking up every morning in America is such an amazing feeling. Every day is different and a part of my experience here.
I always knew that I only have a limited amount of time that I can spend in America. In the beginning, I pushed myself too hard. I wanted to find as many friends as possible, see everything in America, and live a life like a high school student in the movies. I wanted the perfect exchange-student experience. But perfect doesn't exist, and every experience is different in many ways.
I'm so thankful for everything I've experienced and will be experiencing. I have enjoyed my time a lot by going to the beach and the mall with friends. With my host family, I have had the opportunity to see so many things, for example, Hunt Club Farm and Busch Gardens. I have also gained so many great memories at Kempsville, by participating in the Bonfire, sports events, spirit weeks, Homecoming and Leadership Workshop.
That isn't to say that there isn't a difference between America and my home country, Germany. The people in Germany tend to be rude, so I like that Americans are more polite and friendly. High school was one of the biggest changes to get used to because the school system is totally different, as well as the way the schools operate. For example, a student takes 14 classes in a German school, but we can't choose our classes until the 11th grade. German high school is also from grades 7 through 12, and during the first four years, we stay in the same classroom with the same people. I like that here in Kempsville the lunch break is so long, as I'm used to a 25-minute break. Another difference I noticed was student advertising; normally German schools advertise a lot about an exchange year, but at Kempsville I haven't heard anything about this.
I would recommend an exchange year to anyone to anyone who is interested in other cultures and has the opportunity to do it. It is definitely worth it, and an amazing experience!